Diversity, Equity, and Inclusion
Message from the Interim Director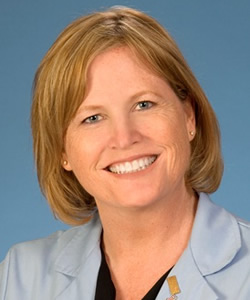 The Arizona Telemedicine Program (ATP) was established by the Arizona State Legislature in 1996 to improve access to healthcare throughout Arizona, especially in rural and underserved communities, via telemedicine and telehealth. Our team is committed to serving all of Arizona in a respectful and welcoming way. We actively reach out to all communities with telehealth education and training.
Telemedicine and telehealth services offer a wide range of clinical healthcare, and healthcare education, access and delivery capabilities that can enable more timely and equitable healthcare by reducing or eliminating geographical location and travel time as barriers for both patients and providers. It is important to design and implement telehealth services that are inclusive, respectful of individual and cultural diversity, and equipped for equity.
We are committed to ensuring that all populations have access to our services and resources.
Kristine Erps Stewart
Interim Director
Arizona Telemedicine Program
kerps@telemedicine.arizona.edu
520-626-2493
Message from our Diversity, Equity, and Inclusion Champion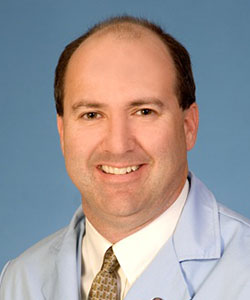 As diversity champion for the Arizona Telemedicine Program team at the University of Arizona College of Medicine Tucson, I am privileged to work with an outstanding group of colleagues that are committed to creating and maintaining a professional, respectful, collaborative, diverse, equitable, and inclusive environment with everyone that we work with. The ATP team looks forward to the opportunity to partner with all healthcare stakeholders throughout Arizona to leverage telemedicine and telehealth to improve the accessibility of healthcare services and education, and to positively impact health outcomes. 
Michael Holcomb
Associate Director, Information Technology
Diversity, Equity, and Inclusion Champion
Arizona Telemedicine Program
mholcomb@telemedicine.arizona.edu
520-626-4496
Selected ATP DEI related blogs, archived webinars, online training modules and resources:
Blogs:
Archived Webinars:
Online Telehealth Training Modules:
Select modules are available in multiple languages.  Completion of a brief survey is required for access.
University of Arizona DEI Resources:
Selected National Telehealth DEI Resources:
Disability-related accommodations: 
Please contact us regarding any questions about disability-related accommodations that will facilitate your full participation such as ASL interpreting, captioned videos, Braille or electronic text, etc.  Our contact information is located here: https://telemedicine.arizona.edu/contact 
University of Arizona Land Acknowledgement:
We respectfully acknowledge the University of Arizona is on the land and territories of Indigenous peoples. Today, Arizona is home to 22 federally recognized tribes, with Tucson being home to the O'odham and the Yaqui. Committed to diversity and inclusion, the University strives to build sustainable relationships with sovereign Native Nations and Indigenous communities through education offerings, partnerships, and community service.