Teleaudiology: Breaking Down Treatment Barriers for People with Hearing Loss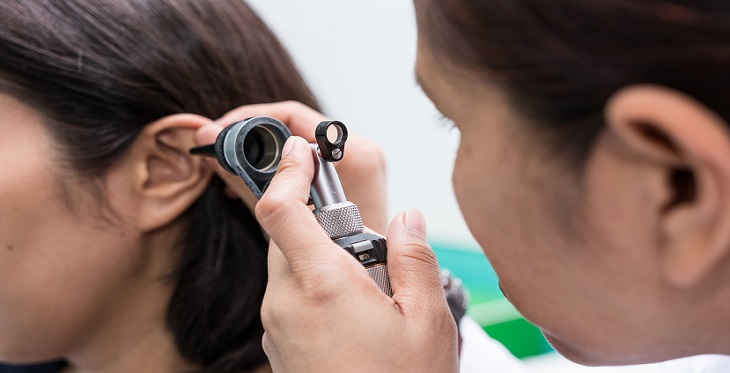 Hearing loss is one of the most common health conditions affecting older adults, but it affects individuals of all ages, from newborns on up. Known for its negative impact on communication, age-related hearing loss, if left untreated, can lead to depression and other health problems as well.  Despite the prevalence of hearing loss among older adults, a number of access barriers has contributed to the low uptake of hearing healthcare services.
At the University of Arizona (UA), Laura Coco, who holds a doctor of audiology degree from the University of Texas, is now a doctoral student with the UA's Department of Speech, Language and Hearing Sciences. Her research involves minimizing access barriers for older adults with hearing loss so they can receive the services they need.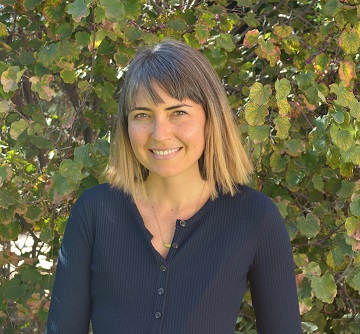 With funding from the Arizona Telemedicine Program and the National Institute on Deafness and other Communication Disorders, and her awareness of the numerous barriers people encounter when seeking appropriate healthcare, she is researching how interventions can increase access and use of hearing healthcare.
"Transportation is one of several barriers to accessing care," Dr. Coco said. "My mentor and I recently completed a geographic analysis of Arizona, looking at the availability of hearing aid services compared with where older adults with hearing loss may live.
"The results showed that while people with hearing loss likely live throughout Arizona, almost all of the audiologists and hearing instrument specialists are in urban areas like Tucson and Phoenix.
"That means someone who needs a hearing aid and doesn't live in Tucson or Phoenix, may have to drive up to 100 miles to get the care they need."
Dr. Coco considers teleaudiology a much better solution.
"So in my dissertation, I'm going to be focusing on teleaudiology and also the contributions of community health workers, to improve the community connection, and also the relevance of telehealth," Dr. Coco said.
"In teleaudiology, an audiologist in a remote work place delivers care to a patient via videoconferencing," she said. "Evidence has shown that Teleaudiology services are clinically equivalent to traditional face-to-face services, including in the area of hearing aid fitting and verification."
Dr. Coco's PhD mentor, Dr. Nicole Marrone, UA associate professor of speech, language and hearing sciences, has developed a project based in Nogales, Arizona, where audiologists collaborate with community health workers to reduce disparities in access to hearing health care.
Community health workers are known for their valuable support to health-related research projects, by providing community members with health education and health promotion, which in turn increases healthcare utilization.  
Laura's family inspired her career path, as her father and some other family members were born deaf. "My first language was Sign Language, and having family members with hearing loss definitely inspired me to become interested in the field of audiology," Dr. Coco says.
"But the way I got into research was when I volunteered in an audiology clinic in Oaxaca, Mexico.
"It was the only clinic in the state providing services for free or at a low cost, so people would have to travel up to eight hours from other communities just to get a hearing test and hearing aids. It got me thinking about this high priority health need, and the low resources these communities had. And going back into the U.S., I saw that even in communities in Texas there are some areas with no audiologists and very few resources.
"But fortunately, we now have strategies that can improve access to care."
A number of hearing health care services can be delivered via teleaudiology. For example, an audiologist at the remote site can work with a facilitator at the patient site to examine a patient's ears remotely with the use of a video otoscope, checking for infection, wax, or another ear problem. The image is captured as a photo or video and sent via store-and-forward technology to the audiologist, or through videoconferencing, by which the patient's ear is examined in real-time.
Patients also can receive diagnostic hearing exams using equipment developed for teleaudiology. For example, the KUDUwave audiometer can be used to test individuals outside a traditional clinic-based environment, such as a waiting room or office. The equipment using attenuating earphones and microphones that monitor ambient sound, imitating a sound-treated room.
The use of teleaudiology is most prevalent in the US Veterans Administration, who has demonstrated it is a cost-effective and efficient service delivery model. Dr. Coco and other teleaudiology researchers are working on implementation research to learn how to decrease cost, increase efficiency, and help expand access to hearing health care services, particularly for individuals in low resource and rural areas.
Dr. Coco's research is funded by the National Institute on Deafness and other Communication Disorders, Grant Number F32DCO17081. This content is solely the responsibility of the authors and does not necessarily represent the official views of the National Institutes of Health.