Telehealth and Libraries; a Perfect Pairing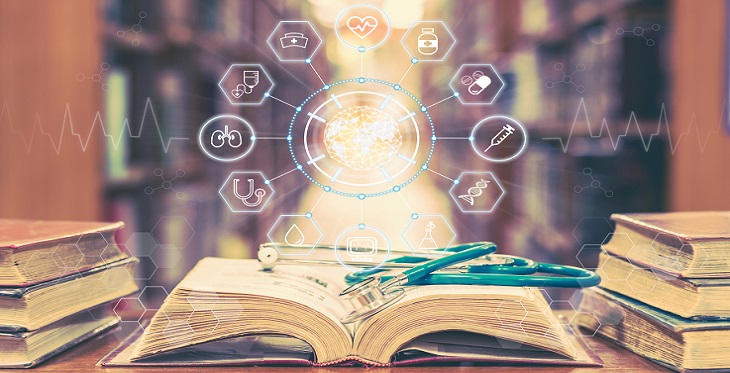 During the COVID-19 pandemic, there has been a steady rise in telehealth use. By way of example; March 2020 saw telehealth visits increase by 154% compared to March 2019! While more recently, telehealth usage has decreased from all-time highs, it remains a convenient, and sometimes necessary option, particularly in rural communities where access to health care and public transportation may be limited. Even as telehealth presents an attractive option, a digital divide exists, particularly in rural communities, with Pew Research indicating nearly one-in-three households lack broadband access. With many communities possessing both a demonstrated need for telehealth, and persistent barriers to access, libraries stand poised to help.
Why Libraries?
While the pairing of libraries and telehealth may seem an unusual one at first glance, these two industries are natural partners. For one, libraries are purpose-built to meet the informational needs of their communities. This is accomplished by providing both direct access and referrals to accurate information in its many forms. Naturally, this includes health information. Additionally, libraries have long aided communities in the struggle for digital equity, providing the public with internet access via library-owned computers, public wi-fi, and device lending, including mobile hotspots.
Beyond our experience meeting the informational and connectivity needs of our communities, libraries are in possession of two necessary ingredients for launching a telehealth initiative; public trust and organizational commitment to privacy. Despite growing distrust in civic institutions, libraries remain well-liked and are trusted by a wide swath of society to provide accurate information. Given the sensitive nature of telehealth, libraries' commitment to user privacy is essential. To be clear, library patrons' right to privacy is enshrined within the American Library Association's Library Bill of Rights. To be clear, there will be some users with broadband access who will still choose the library as a telehealth site, simply because it affords them a judgment-free, private space that may not exist at home!

Launching a Library Telehealth Service:
For libraries, seeking to launch a telehealth service, the three main needs are space, equipment, and procedure. An appropriate space can come in the form of a repurposed quiet study room, with curtains and simple soundproofing for privacy (foam soundproofing panels can be an affordable DIY option)! For new construction, the ideal would be to have a separate entrance. Regarding equipment, needs include a computer or laptop with a high-resolution webcam and fast internet speed, along with good video conferencing LED lighting. Procedures will reflect the needs and concerns of the individual library, but should cover reservations, appropriate use, and protections for the library in the event of potential security breach.
Proofs of Concept:
Seeking inspiration? Various iterations of library telehealth programs now abound! Here are some examples.
The Pottsboro Area Library: Located in Texas, the Pottsboro Area Library were early pioneers of telehealth in libraries. They have developed an active partnership with HSC Health to manage chronic conditions and perform health screenings.
NJHealthConnect @ Your Library: Recently launched, this initiative aims to provide "health equity by disseminating iPads to interested partner libraries throughout the state that will be used for the purposes of telemedicine and to provide access to multilingual health information that promotes health literacy and patient empowerment".
#GetConnectedDE: An initiative of Delaware Libraries, #GetConnectedDE offers a suite of services ranging from loanable devices via kiosks aimed at providing services ranging from career counseling to telehealth services. Devices can be used alone, or paired with reservable private space.