Why College Students Should Make the Most of Telehealth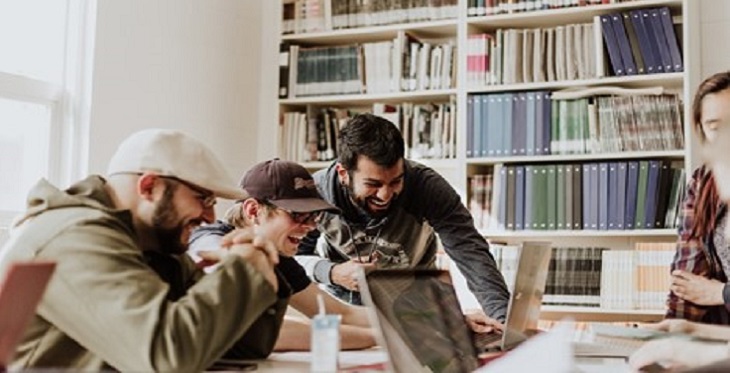 Whether you're a freshman or just about finished with your degree, you probably don't have a lot of free time. So, when it comes to squeezing in routine healthcare, you might think you don't have the time. However, thanks to the advances made in telehealth, you can now take care of your health from the comfort of your dorm. Here are four reasons why you should consider using telehealth for your medical care.
No Need to Miss Class
As exciting as it is to venture into young adulthood, it's easy to feel overwhelmed with a heavier course load. Even if you're still living at home and attending classes online, transitioning from high school to college means having less time to take care of yourself. Telehealth makes taking care of yourself a lot easier. In fact, telehealth means not having to miss class and then need to play catch up. This is a huge win, especially when you're going to college full-time.
Improved Health
We've all heard of the freshman 15, so if you find yourself with a little more around your middle, utilizing telehealth services can help you lose the weight safely. In addition, having online access to medical professionals ensures that you receive proper medical care faster than you would sitting in the ER. With that said, you should also head to the nearest hospital if you're having a medical emergency.
You can also discuss ways to ward off common illnesses that are prevalent amongst college students. Meningitis, for example, has a high occurrence rate in college students, so it's always best to know whether you're suitable for the vaccine. If not, your medical provider can recommend ways to decrease the risk of contracting it.
Online Support System
Growing up isn't easy, even when you think you have it all figured out. It's not uncommon for college students to develop anxiety, depression and other mental health issues while going to college. In addition to reviewing specific guides that support the mental health of college students on and off campus, you can use telehealth services to manage your wellbeing as well. There are a variety of psychological services available online for college students, all of which are confidential.
Personalized Care
If you've ever been to a busy doctor's office, you might have gotten the feeling that you were just one of many. Not to say that you doctor doesn't care about you, but medical offices are known to book more appointments than time may allow, leaving you with less than 10 minutes to explain what the issue is and hear your doctor's remedy. Online medical care gives you a more personalized experience, possibly better than what you're used to having in person.
You can also schedule your appointment when you have more time to discuss your problems without feeling like you need to rush to get everything done. Many doctors or nurse practitioners schedule virtual appointments early in the morning or after hours in the evening. This also works out well for your doctor. Although they may have virtual appointments booked one after another, they don't have the same distractions they may encounter with in-person office visits. This allows them to give you their undivided attention.