Telemedicine Doesn't Define Me, It Enables Me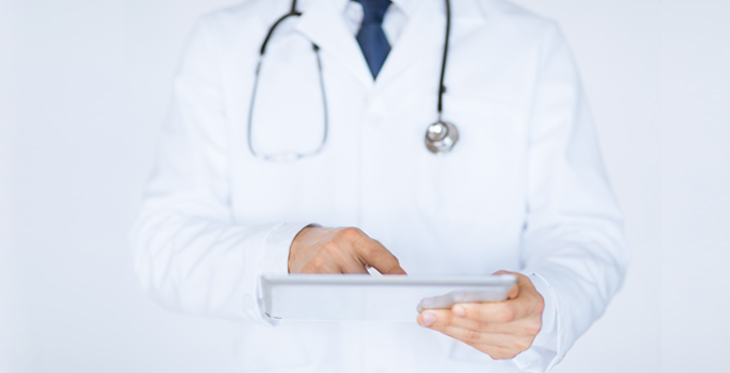 I hate telemedicine. Actually, to be more specific, I hate the word, telemedicine. It conjures visions of technology, not care—something futuristic, expensive, something only for people far away.
However, at it's core, telemedicine is an opportunity to change how we care for each other by bringing people together in time, enabling "reassurance" when we or a loved one is most vulnerable.
Most people think of telemedicine as two people brought together over video for care. In healthcare there are advantages of video over voice. Looking another person in the eye, even via a monitor, provides the blink, the sense for the provider of the patient's over all health. And for the patient, there is a sense of comfort, that the other person sees me, understands me. However, video alone is not the answer. 
To truly transform care, the technology has evolved, incorporating other forms of communication and workflow requirements. Texting and voice are the methods of choice for providers to talk to other providers and for providers to talk to patients. Workflow—the ability to schedule and to have comfort there will be someone to answer the "call"—is now part of the solution.
Innovative Telemedicine in Arizona: Three Recent Examples
Banner iCare™ Intensive Care
Back in 2006, Banner Health began to build their Electronic Intensive Care Unit (eICU). This virtual hospital now manages over 400 patients in ICUs spread across the country.
The solutions leverage advanced technology, and include video and biometric information that is constantly monitored by a second team of remote doctors and nurses. Although this would seem to drive up costs, Deb Dahl, VP of Patient Care Innovation for Banner Health, notes they have been able to save an over $70 million per year while significantly improving outcomes. 
In one poignant example, a young doctor fresh out of medical school was walked through a procedure by the remote team saving the patient's life.
Note, in this case, telemedicine is used for continuous, but remote care; it is an integral part of the patient's care, rather than an isolated event.
St. Joseph's Hospital and Medical Center
At my hospital, St. Joseph's, which is part of Dignity Healthcare, there was an issue related to Emergency Department (ED) triage and throughput.
The hospital was managing over 60 call schedules for the specialists. As with most hospitals, these call schedules were paper-based and constantly changing. The final copies were distributed at 3:00 PM each day, but often unreliable do to late-day physician changes. Even when correct, the call schedules gave a phone number, but no way to document that the call was made, what time and if the other responsible person was reached.
St. Joe's has now moved to implement a novel system of communication. Although the system can scale to video communication, bringing the physician into the ED over their PDA securely, it is primarily being used to quickly find and message the right person at the right time. 
This mobile strategy for collaboration is being adopted by Dignity Healthcare Accountable Care Organization with thousands of physicians being enrolled.
Arizona Palliative Home Care
In the case of Arizona Palliative Home Care (AZPHC), part of Hospice of the Valley (HOV), telemedicine solved an issue related to home rather than hospital.
With over a thousand patients in their network, AZPHC was looking ways to scale their limited resources. With each home visit taking over two and half hours of physician time, AZPHC leveraged social workers with iPads to bring their doctors in for advice. 
Lee Ann Black, Director of Strategic Planning for HOV, reports this resulted in a 57% and 52% reduction in hospitalizations and ED visits respectively for 266 patients managed with this novel strategy. 
Note, no big boxes, no dedicated networks – just nurses and social workers with iPads and cell service enabling better care.
Reassurance, Collaboration                      
Each of these examples demonstrates technology—telemedicine—transforms care. Each has a business model without a billing code. For the latter two, there are no issues of licensure. In fact, the St. Joe's use is within the same building rather than down the road or out of state. 
America has a healthcare crisis. Part of the answer is better information, but another part is better collaboration. These tools should not be limited to geographies or only certain diseases. I have no interest in technology but I do care deeply about enabling reassurance, addressing fear and anxiety through improved collaboration.