Hospital Readmission Rates: How Telemedicine Can Reduce the Burden on Patients and Healthcare Providers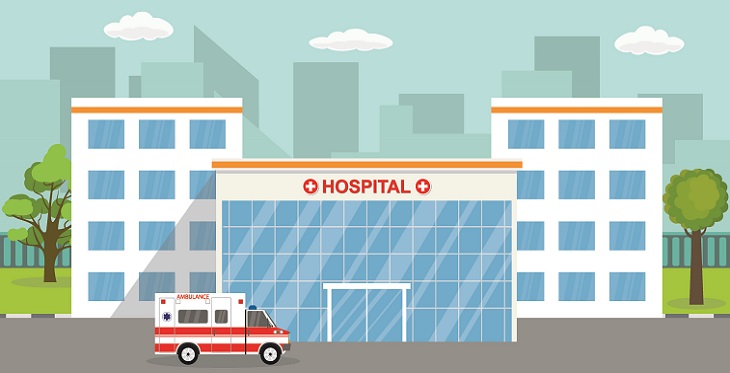 The purpose of keeping a patient in a hospital is to provide all the care they need and send them home when they are ready to take care of themselves. But in some cases, the patient has to be readmitted to a medical facility.
The definition of readmission is simple: it means another inpatient stay that starts within a month from the discharge date of the previous stay. It may be for the same cause of the previous admission, but it may also be unrelated. The readmission doesn't have to occur at the same hospital to be regarded as such.
For patients, readmissions can be devastating.
But they are also a burden on the U.S. healthcare system. A 2016 study, led by the University of Pennsylvania Health System, found that 16 percent of elderly U.S. adults are readmitted to hospitals within a month from discharge. The total annual cost of readmissions in the U.S. in 2011 was a staggering $41.3 billion.
For the sake of the wellbeing of our patients and the entire healthcare system, we need to address this issue.
That's where telemedicine gets into the conversation. This approach can help the patients return to their normal lives after a hospital discharge. Let's discuss the four ways it can do that.

     1.  Telemedicine Makes Doctor-Patient Communication Easy
People of all ages are getting more comfortable with the use of online tools. Lifeline, a personal emergency response system, is popular among elderly U.S. citizens. They know how to use it, so they can easily handle a telemedicine tool as well.
After being discharged from the hospital, patients often can communicate with their healthcare providers any time. If they want more information on how to use the prescribed medicine, they will simply ask. The nurses and doctors can also initiate a conversation to check out on their patients, so they will note their symptoms and take action on time.

     2.  Telemedicine Improves the Patient's Ability for Self-Care
In 2016, researchers with Penn Health found that the readmission rate was reduced by 14 percent in three years after the telemedicine program was introduced. That came as a result of chronically ill patients being able to take better care of themselves after being discharged from the hospital.

     3.  Healthcare Providers Can Share Educational Content
Lilly Tomchov, an editor at GradeMiners, reveals an unexpected aspect of telemedicine: "I've helped several surgeons to develop their own blogs. When they give instructions to their patients before letting them go home, the patients are confused. They can't remember everything. Even if they hand out informative leaflets on self-care, the patients don't pay enough attention to them. But when they use a communication tool to send brief and clear content every day, they educate them on a daily basis."
Instead of waiting for the patients to ask questions, doctors can initiate the communication. Even if they don't have time to write content, they can hire Upwork, EssayTyper and Best Dissertation or other outlets where they can hire freelance writers and editors.
The Patients Are Convinced They Are on the Road to Recovery
When a patient leaves the hospital that had them under 24/7 care, they feel fragile. They are afraid that something will happen, and no one is there to help them.
Thanks to telemedicine, they feel they are under the care of professionals 24/7, even after they leave the hospital. The medical staff listens to them, explains their symptoms, and tells them how to adjust the therapy. This makes the patient sure that they are on the road to recovery. And that positive attitude can help them heal faster.

     4.  Telehealth Makes the Patient Comfortable When Calling his or her doctor.
"If I call my doctor, I'll catch him in the middle of work. He'll hate me for that. I called yesterday and if I call today, he'll hate me for bothering him." This is what patients often think when calling the hospital is necessary.
With telemedicine, they see the communication with the medical staff as a completely normal thing. In fact, the system encourages them to contact their doctors. Frequent communication helps with detection of symptoms and proper treatment.
There's no doubt about it; telemedicine is an important part of healthcare. It helps the recovery process after the patient is discharged from the hospital. With that, it has great potential to reduce readmission rates.