Arizona Healthcare Professionals Learn about House Bill 2454 Effect on Telemedicine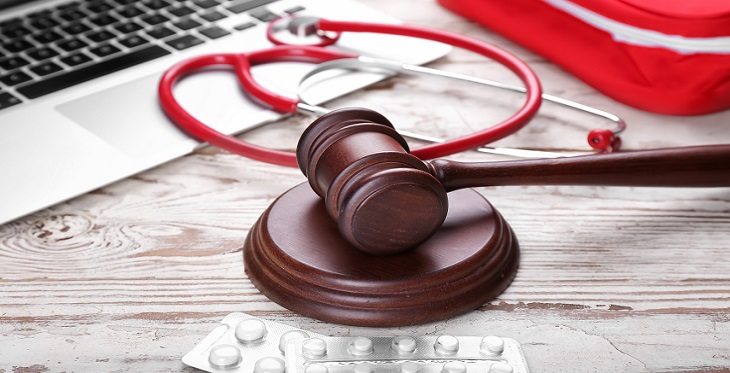 On May 5, 2021, legislation was signed by Arizona's governor, Doug Ducey, affecting telemedicine use, and access to medical services. House Bill 2454 (HB2454) sponsored by Representatives Regina Cobb and Joanne Osborne, and Senator Nancy Barto, has been described as "the most forward looking and most comprehensive bill in the United States with respect to telemedicine," by Dr. Elizabeth Krupinski, Associate Director for Evaluation, Arizona Telemedicine Program.  The real question is, how does this bill impact Arizona healthcare professionals?  The Arizona Telemedicine Program, partnering with the Maricopa County Medical Society and the Arizona Department of Health Services, hosted a webinar to help answer this very important question to Arizona's healthcare workforce.
Christina Corieri, Senior Policy Advisor in the Office of the Arizona Governor, gave a one hour live, virtual presentation regarding House Bill 2454 and the impact on Arizona healthcare professionals on August 4, 2021.  Out of 552 registrants, 526 were from Arizona, and represented all but one of our state's counties, indicating healthcare professionals across the entire state were interested in the information.  Ms. Corieri began her presentation with a brief description of the process for developing the bill, which she was involved from its inception in the fall of 2020 to the final version being signed into law in May 2021.  Telehealth and telemedicine are not new concepts, but the pandemic has catapulted the use across nearly all aspects of healthcare.  In fact, McKinsey & Company, a management consulting firm, published an article on July 9, 2021, describing telehealth use in April 2020 as "78 times higher than in February 2020" and then subsequently stabilizing by February 2021 "at 38X higher that before the pandemic."
One of the most important parts of the legislation Ms. Corieri discussed as a vital tool for Arizona physicians, was payment parity. She described how this legislation now requires insurance companies to "provide payment parity for telehealth services that use audio/visual," and continued further with more defined definitions and clarity of some limitations for both physicians and insurers.  Another vital aspect of the bill benefits both physicians and patients by addressing some telehealth across state lines.  Ms. Corieri explained how Arizona took action with Universal Occupational Licensing (HB2569) a couple years prior, which states that "Arizona's licensing boards will recognize out-of-state occupational licenses for people who" follow specific rules set forth in the legislation.  According to Ms. Corieri, HB2454 "allows out-of-state providers who are licensed and in good standing in another state to register with the applicable board in Arizona and provide services here [in Arizona]" while physically in the other state.  There are various requirements and limitations practitioners will need to understand, but patients in Arizona, especially our winter visitors, will have the opportunity to receive healthcare from practitioners in other states.
While the formal presentation was packed full of information, Ms. Corieri left plenty of time for a question-and-answer session.  A question was asked regarding if HB2454 modified the patient informed consent requirement. According to Ms. Corieri, HB2454 does not modify informed consent requirements, and the bill states "that a patient would not have to choose telemedicine; if the patient wants an in-person [visit], they couldn't be forced by their insurance to only take telehealth."  Another question touched on if or how HB2454 impacts the existing Interstate Medical Licensure Compact (ILMC). While the ILMC is a pathway for practitioners to be licensed in additional states via an expedited process, HB2454 and the AZ Medical Board registry is only a means for clinicians to utilize telehealth from their home states with patients located in Arizona. In response to another question, the bill does not address clinicians licensed in a foreign country, or whether an Arizona-licensed provider can provide services while out of the country.
Another important question asked was regarding which insurance plans are regulated by HB2454. The short answer is those plans that are regulated by the Arizona Department of Insurance and Financial Institutions (AZDIFI), and the Arizona worker's comp system.  These plans are mostly small group and individual plans, as compared to the large employer, self-funded plans. The Arizona state plan, also a larger, self-funded plan, is federally regulated under the Employee Retirement Income Security Act of 1974 (ERISA) and the Department of Labor.
To watch the presentation, "HB2454 and the Impact in Arizona for Healthcare Professionals" in its entirety, you can visit the Arizona Telemedicine Program's previous webinars and workshops website.