7 Telemedicine Concerns and How to Overcome Them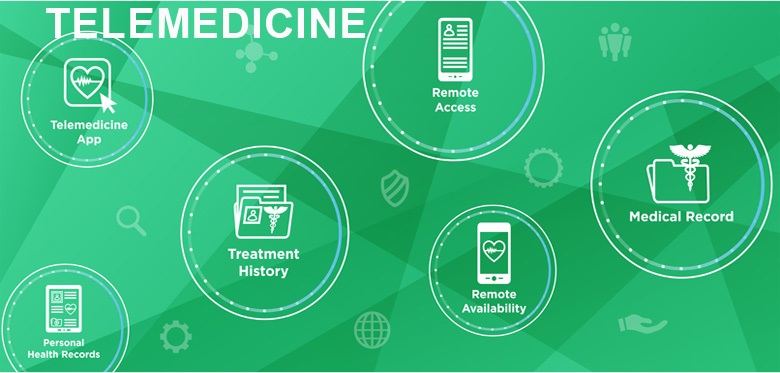 Telemedicine is growing with a forecasted market increase of 16.8 percent from 2017 to 2023. It is already used by more than 50 percent of hospitals in the United States and close to 1 million Americans, thanks to its cost efficiencies and easy access to healthcare services. 
While there are many benefits to telemedicine, they don't all come without valid concerns. The great news is that you can overcome these concerns by having a plan. Here are seven telemedicine concerns to take into account and effective strategies for overcoming them.
1. Reimbursement

Getting reimbursed for telemedicine services can prove problematic for physicians and other healthcare providers. Medicare, for example, offers telemedicine reimbursement coverage, but with limitations. 
Reimbursement is possible for services covered under the Medicare Chronic Management Program, such as services for patients who have at least two or more chronic health conditions. These conditions must persist at least one or more years or until death to be considered for reimbursement claims. 
However, the Centers for Medicare and Medicaid Services (CMS) is proposing coverage for 2019 and beyond, including prolonged preventative services and virtual check-ins. Moreover, telemedicine services are not always covered by private insurance companies. 
To overcome reimbursement obstacles, it helps to have a reimbursement plan that includes using technology to track expenses for reimbursement claims. You can employ a platform that keeps track of these expenses so you can properly document receipts required by payers, while keeping up to date on insurers' allowable reimbursements.
2. Lack of Integration

If your Electronic Health Records (EHR) system doesn't coordinate with the platform you're using to provide telemedicine services, you likely will complicate your workflow records. 
By using a platform that integrates with your EHR, you can record your established workflow and ensure your patients' e-visits are properly documented and updated for future visits.
3. Lack of Sufficient Data for Care Continuity

A lack of platform integration can also interrupt continuity of care. If a patient receives telemedicine from one service provider, but chooses another provider for his next e-visit, then the second physician may not have all the information she needs to diagnose the patient's problem. The best solution is to inquire where your patient previously received telemedicine services, including those created at hospitals and providers with other medical facilities. 
4. Service Awareness

If your patients aren't aware of your telemedicine services, then the service won't get used. With approximately 96 percent of large employers planning to offer telemedicine services to their employees, it's a missed opportunity if your patients aren't aware that you're offering these services. 
That's why it's important to plan your launch via content marketing and social media marketing to get the word out. Email newsletters, social media, via email newsletters, social media platforms and your blog, if your practice includes one.
5. Patients' Lack of Technical Skills

When patients don't understand how to use telemedicine services, it can reduce utilization and hamper accessibility. It's a good idea to survey patients before launching your telemedicine services, and asking which devices they would be most comfortable using when accessing your telemedicine services. 
It's equally important to train your staff on using your telemedicine equipment, so they also can help patients who require assistance.
6. Expensive Technology

When you add up the cost of equipment and the cost of services to provide care, telemedicine expenses can be a concern to physicians, hospitals and medical practices. You may be able to reduce expenses by opting for bundled services or those that offer a flat fee, while keeping in mind that as the use of telemedicine continues to grow, technology expenses and service costs will continue to go down. 
Telemedicine services also are helping patients cut down on their costs for in-person visits and ER visits, the latter potentially saving  25 percent on the cost of ER staff.
7. Privacy Concerns
Telemedicine services can be convenient, but they can also provide a gateway to security and privacy issues, while accessing patient data over the Internet.
HIPAA's privacy and security rules require that the information gathered through a telemedicine service is encrypted, and you're network connections. Additionally, when contacting patients, you have to be sure you are messaging them across a secure connection. Before you record and store video calls, you need to get the permission of your patients.
If you are just getting started, you may want to contact one of the Telehealth Resource Centers (TRCs) that can be accessed in several states throughout the U.S. Funded by the U.S. Health Resources and Services Administration (HRSA), they provide information to help new telemedicine users become experts in providing healthcare at a distance. For more information, you can reach HRSA's Communications Office at 301-443-3376.