Yuma Regional Medical Center: Reducing the 'Bricks and Mortar' of Medicine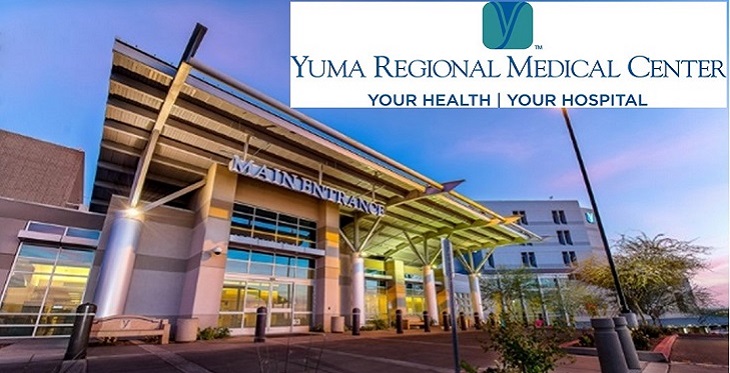 In Dr. Ricky Ochoa's view, the Affordable Care Act has had a significant impact in Arizona's Yuma County. With an unemployment rate nearly four times that of the state – 22 percent versus 6 percent – and high rates of diabetes and heart disease, Yuma County, in southwestern Arizona, faces a critical need for access to health care.
"The point of the Affordable Care Act is to increase access to quality medical care for patients and lower costs," said Dr. Ochoa, a 2002 graduate of the University of Arizona College of Medicine in Tucson, and medical director of Yuma Regional Medical Center's Family Medicine Center. 
"The need for family physicians and other primary care doctors will grow and telemedicine may be able to fill in some of those gaps in care," he said.
Yuma Regional, with 406 beds, and roughly 16,000 admissions and 70,000 emergency room visits per year, is getting ready to fill those gaps. 
Since 2006, the hospital has partnered with the Arizona Telemedicine Program to provide patients with specialty care without having to drive to Tucson, Phoenix or San Diego. The services have included neonatal ICU tele-echocardiography with the UA's Banner-University Medical Center in Tucson, tele-stroke care with Arizona's Mayo Clinic and tele-burn consults with the Arizona Burn Center in Phoenix.
"For the longest time, we've been on the receiving end" of telemedicine, said Claudia Ulloa, Yuma Regional's informatics integration supervisor, who also oversees the hospital's telemedicine services.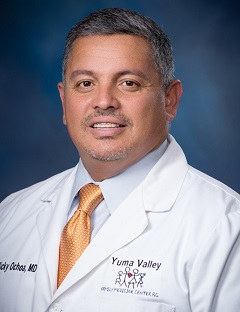 "We have established clinics equipped for video-conferencing, including sites in east and south Yuma County," she said. "Now, we are in the position to provide services to other rural facilities."
And with smart phones and tablets – as popular in Yuma County as anywhere else – Yuma Regional sees "a huge opportunity" to expand timely primary care to its patients, Dr. Ochoa said. 
"When patients have to go to urgent care or the ER for primary care needs, that's a waste of resources," he said.
"It would be nice to reach out to them wherever they may be, so whether they're at home, or in a nursing home, we can connect them with a primary care doctor." 
Yuma Regional is not yet connecting with patients via their laptops or smart phones. Becoming compliant with health plan rules and federal regulations is a complicated process, Ms. Ulloa noted.
"But in Yuma, it's a huge opportunity, considering the high need and shortage of primary care," Dr. Ochoa said. 
And then there's the issue of patient compliance and continuity of care.
"In my clinic, diabetes and heart disease are probably the biggest two problems that I see," Dr. Ochoa said. "Telemedicine will help us increase patient compliance while lowering cost and improving outcomes. We can do virtual visits in between regular office visits, especially with the patients who have higher needs.
"We already have a transitional care service line in our family medicine clinic, so patients who are recently discharged can check in with any of our providers to report on their weight, their blood sugar levels, and their breathing. We try to connect with our patients as many times as possible, and now we can do this via a portable electronic device.
"It reduces the bricks and mortar of medicine." 
Yuma Regional Medical Center will continue to contract with outside organizations, particularly for the specialties in which Yuma has shortages, as it has for the last 10 years, Ms. Ulloa said.
"But it's nice to know we will not just be on the receiving end, that we will also be able to be a provider of these services," she said. "That's very exciting for us."