Veterinary Telemedicine: Helping Animals Get the Right Care
Ruby and I have got it down pat. A bark at the back door tells me one of two things: "I want to go outside" or "I'm ready to come back in."
But a few months ago, when Ruby – my 65-pound standard poodle -- signaled her wish to come in, the next thing I noticed was how she was holding up her left front foot, while giving me her "Do something!" look.
Standing or walking on that foot was obviously painful, but I found no wound or bite to tell me what was wrong.
I called my veterinary clinic, and the vet tech advised I bring her in. After watching Ruby hobble and lick her sore foot, our veterinarian, Michael Lawton, DVM, took an X-Ray that showed no obvious injury. But to be safe, he forwarded Ruby's X-ray to a consulting veterinarian, probably in another state or country. In a day or two, the consulting vet would send back his or her impression of the cause of Ruby's pain.
It didn't dawn on me then, but this was my introduction to veterinary telemedicine. A quick Google search showed me it was not exactly new.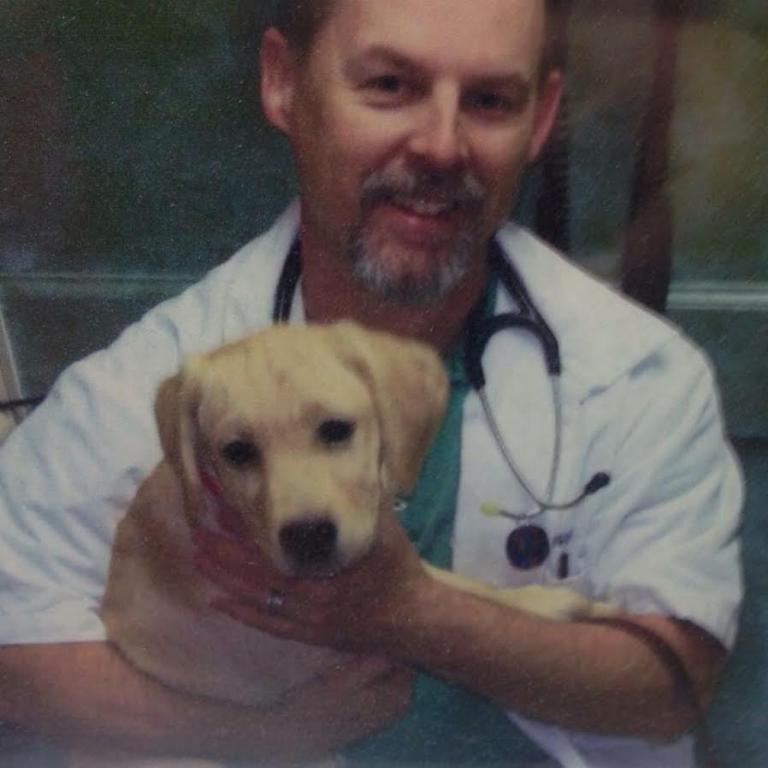 "I think it depends what your definition of telemedicine is," says Michael Lent, DVM, medical director at Pantano Animal Clinic in Tucson. "In the human field, they consider it using telecommunications to evaluate, diagnose and treat patients at a distance. We use some of that to aid in the diagnosis; we can send radiographs or X-rays to a radiologist anywhere in the world and get a consultation report back in less than an hour and can do the same with cytologic images, as well as cell phone pics or even video.
"On the human side, it's a tool that's increasingly being used in rural and remote areas with historically poor or no access to health care. In veterinary medicine, it's mainly used to get a consult from a specialist. Ultimately, you have to examine an animal to arrive at a diagnosis by putting your hands, stethoscope, otoscope, and so on, on the animal.
"It sounds sexy and cutting-edge to say you're "doing telemedicine," and in fact we were doing telemedicine back in the late 90s," Lent says. He and his colleague Jack Quick, DVM, devised a "camera on a stick" that took pictures of film X-rays that they could send out for consult.
"But in most cases in the veterinary profession it means you are sending X-ray via a dicom file, usually for HIPAA reasons -- to a radiologist, or in some cases a board certified veterinary dentist or surgeon for a consult about what to do with the case, or cytology images. I've often sent cell phone video to a boarded veterinary neurologist to get his opinion about how a certain animal was behaving or walking. The same can be done with EKGs as well, sending those and X-rays to a cardiologist in another state, or country, for an opinion.
"We have cameras in our exam rooms to record skin images, tumors, wounds, and so on, as well as a digital camera that we can bring into surgery or dental procedures to take pictures intra-operatively, and which can drop digital pics into the record.
"It's much nicer to have actual pictures of wounds and skin lesions and how they are healing, seen by different docs over time, instead of having to rely on a written description. Telemedicine also works well in some animal cruelty cases I've been involved with, as well."
As for Ruby's sore foot and leg, the consulting veterinarian concurred with Dr. Lawton, who diagnosed a sprain. Rest and a few days of low-dose pain pill seemed to do the trick.