The United States Distance Learning Association: Reaching Out to 20,000 Members around the World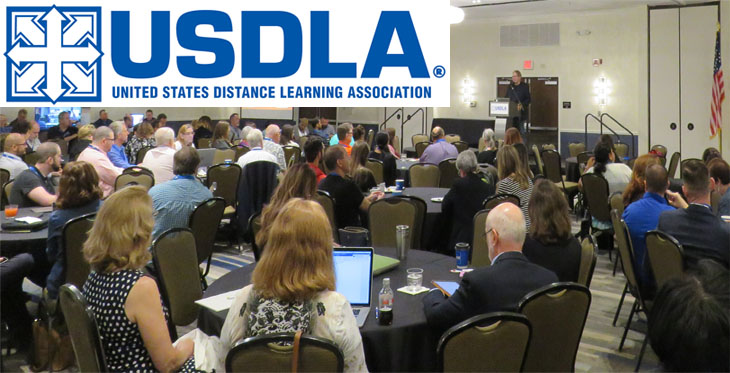 The United States Distance Learning Association, founded in historic Boston in 1987, has grown to become the nation's leading distance-learning organization.
The USDLA's members are talented professionals from around the world. They network and share best practices with literally every distance learning constituency, including telehealth; corporate training; basic and higher education; home schoolers; continuing education, government programs, advances in technology, and more. Members collaborate in person and from a distance, with all available modalities, with expertise in videoconferencing, webinars and online learning.  
"We share our expertise, and we learn from many of the best," says Janet Major, who has become a telehealth expert through more than 20 years with the Arizona Telemedicine Program, most recently as the ATP's associate director for education and facilities.
In addition, Major was elected president of the USDLA, during the organization's national conference in Nashville in May.
She still remembers her first experience with the non-profit organization. 
"I first learned about USDLA back in 1996, at the annual TELECON/USDLA conference in Los Angeles. The conference was huge for the videoconferencing world," Major recalls.  
"There also was a small corner in the exhibit hall, with a sign that said "Telemed," displaying what would later grow into another international organization that embraces distance learning: the American Telemedicine Association (ATA), now known worldwide.
"My area of expertise is in telehealth, and I have worked with many experts in the ATA, to develop a special interest group that includes distance learning," Major says.  "I have participated in USDLA for 20 years, and have networked with leaders in all constituencies of distance learning."
Now, more than 30 years since its beginning, USDLA is working with what Major calls "the United Nations of distance learning, with folks from all over the world." For those of you who are not yet members of USDLA, and would like to explore it further, you are welcome to attend the annual event in honor of National Distance Learning Week. This year, the free event featured topics from the history of distance learning to gaming. USDLA's annual conference in 2020 will be in Nashville, May 18-21. 
In addition, every two years, the USDLA hosts an International Forum for Women, called IFWE. The date for next year's forum will be confirmed early in December of 2020.
"This is the most unique and fulfilling event I have ever attended," Major says. "We get together as experts and mentors to recharge our batteries. Our goal is clear: to make the distance learning world one in which we share best practices, build friendships, and enjoy a great time.  Please visit www.usdla.org to learn more about the U.S. Distance Learning Association.