UA College of Nursing Launches Telehealth Training for Students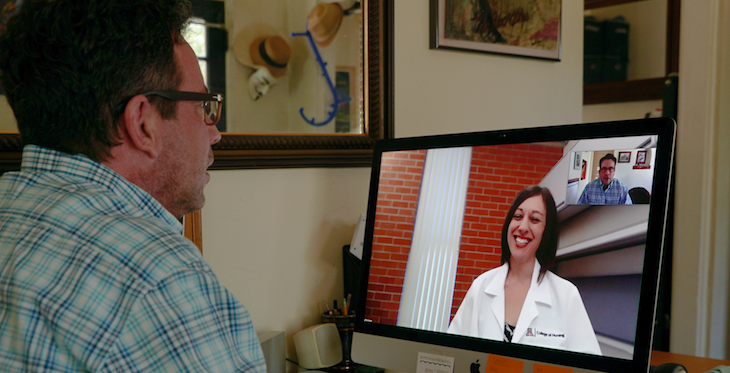 The University of Arizona College of Nursing has launched a telehealth training program for Doctor of Nursing Practice students, likely making it the first nursing school in the country to add the training to its curriculum.
The project is funded with a $26,000 grant from the Centers for Medicare and Medicaid Services Graduate Nursing Education Demonstration, which funds hospital-affiliated nursing schools to develop new approaches to nursing practice.
The UA project has two goals: to incorporate telehealth training in the College of Nursing's curriculum, and to evaluate students' perceptions of the program's effectiveness.
Response to the training, which started in May, has been positive, so far, according to Rene Love, PhD, DNP, PMHNP, and Jane Carrington, PhD, RN, who are the project's principal investigators. Their goal is to enroll about 75 students in the school's doctor of nursing practice (DNP) degree program. As of late August, more than 80 have enrolled.
To Drs. Love and Carrington, the need for the training was obvious. More than half of U.S. hospitals have a telemedicine program, and the trend is expected to continue upward.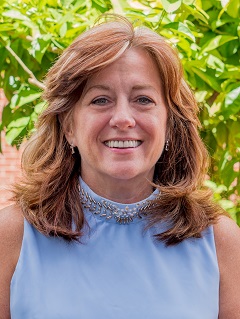 But nursing schools are an area where telehealth training has not been a standard part of the curriculum. That's despite the fact that graduating nurses seeking employment are often asked about their experience with telehealth, says Dr. Love, a psychiatric nurse practitioner and clinical associate professor with the Community and Systems Health Science division of the UA nursing school.
And the College of Nursing has students who plan to practice via telehealth.
"They not only see the value and how easy it is, but they also see that telehealth can reach more patients than a single office would be able to do," says Dr. Carrington, who is a renowned expert in nursing informatics.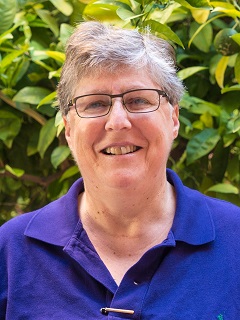 The training includes simulated videoconferencing sessions in which students interview and assess the health of "patients," who are trained through the College's Teaching Clinic for Clinical and Professional Skills.
"After a student interviews patients, we have two faculty members who are practicing nurse practitioners, and the students call them to simulate collaboration with another provider," Dr. Love says. "Then the student has to give a report, and talk about the treatment plan with the provider as well."
Feedback is collected from students who do the patient evaluations, and those who act as patients on the other end. Results are not final, but so far, students have found the training to be "very positive," Dr. Love says.
 "They not only see the value and how easy it is, but they also see that telehealth can reach more patients than a single office would be able to do," she says.
DNP student Justin Chua, RN, BSN, recognizes the value of utilizing telehealth in nursing. "It enables services to reach patients in a timely and efficient manner," he says.  "Seeing patients physically as opposed to virtually has been the standard approach for decades, and telehealth should not be seen as its new replacement.  Rather, telehealth is simply another method of delivery to offer health assessment, diagnosis, prevention, and teaching in a supplementary and beneficial way.
"The telehealth simulation was a helpful introduction into this field of health care and it pushed me to think and see through a different lens -- figuratively and literally," Chua says.  "Again, telehealth is a favorable tool and adjunct to the many ways of practicing nursing, and it is important as we continue to enhance our knowledge and technology to help people."
Paul Krogue, RN, BSN, who is training to be an acute-care nurse practitioner in Montana, said he initially thought  he would prefer a face-to-face encounter to telehealth.
"However, after actually visiting with a patient via teleconference, I very quickly forgot about the physical distance and felt like I was interacting in a meaningful way with a patient that was in need of medical care and appropriate coordination of specialty services.
"I have experienced a number of patient encounters where the patient's condition had deteriorated precipitously during the previous months as a result of delaying healthcare services. They often report difficulty in accessing health care services as a result of geographical isolation."
Krogue describes a patient who was experiencing tremendous anxiety about how she was going to navigate through the healthcare system. "Through our telehealth visit, I was armed with the necessary information, and as a healthcare professional, had the expertise to guide her through the process and to set up potentially life-saving appointments that would allow her to enjoy her previous activities." 
Dr. Love, who is president of the International Society of Psychiatric-Mental Health Nurses, says she has not heard of another nursing school adding telehealth training to its curriculum.  As part of a consortium of Arizona nursing schools, the UA will share its results with nursing schools at Arizona State University and Northern Arizona University. "I think this is going to be advantageous for our students," she says, "and of course, for students at other schools as well."