Telemedicine Works—But What Happens When Patients Don't Think So?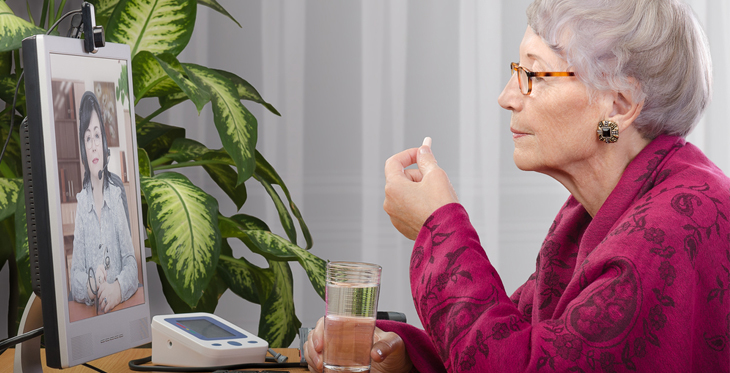 "Telemedicine doesn't work!" That's what I heard a few years ago from two angry friends who knew I worked in the field of telebehavioral health.
It turned out that the husband had had symptoms that led the ED staff at their local hospital to think he might be having a stroke. That hospital had a telestroke service, which was used to determine whether he had had an ischemic stroke and needed the clot-busting drug tPA to save his life.
The stroke doctor at the remote site found that my friend had not had a stroke and should not be given tPA. That diagnosis turned out to be correct.
This instance of telemedicine, in fact, worked perfectly. My friend was diagnosed correctly as not having had a stroke. To me, it was a shining example of a successful telestroke program.
So why did my friends feel that telemedicine didn't work?
It turns out that they didn't understand that the telemedicine session had one goal: to determine whether he had had a stroke, and if so, was it an ischemic stroke caused by a blood clot—one that could be treated with tPA. My friends thought the goal of the emergency telestroke session was to diagnose whatever was causing the stroke-like symptoms.
To me, this signifies that the ED staff likely was not completely clear about what could and could not be expected from the telestroke session in terms of a diagnosis. It's possible that my friends, in their fear and panic, just didn't hear whatever they were told. In either case, the message didn't get through that a telestroke session is an urgent, life-or-death meeting to answer a single question—not an all-encompassing, full-body diagnostic series.
After several specialist visits and multiple diagnostic tests spanning more than a month, the cause of my friend's symptoms was finally discovered. It is of concern to me that my friends thought this discovery should have occurred in an emergency, few-minutes-long, telemedicine meeting with a neurologist (especially when neurology turned out to have nothing to do with the cause of his symptoms).
It's also of concern to me that a telemedicine service that worked exactly as it was supposed to was perceived as a failure—especially by two highly educated professionals, one of whom is a clinician.
How can we fix this?
Many states, including Arizona, require "informed consent" by the patient before the patient is treated via telemedicine. But obtaining informed consent, apparently, doesn't always mean the patient understands the goals and limits of a telemedicine session. Obtaining informed consent can be a good opportunity to provide patient education on what to expect and exactly what the session is for. Patients know that, for instance, a dermatologist is not likely to be able to diagnose high cholesterol—so why would they expect a neurologist to diagnose anything other than a neurological event? But regardless of whether informed consent is required, basic patient orientation seems to be called for.
In my friends' situation, perhaps a clear and basic script to help the ED clinicians explain to patients what to expect (and what not to) from the telemedicine session would have helped. And, in an ED setting where the patient is terrified for his life, perhaps some kind of interactivity needs to be built in to ensure the patient and/or his loved one understand the service.
A lot of attention has been given to how successful telemedicine services, such as telestroke, are—and rightfully so. For stroke patients who need tPA, it literally is a life-saver. But if patients don't perceive the service as successful, we have a problem.
Perhaps in a situation such as my friend's, it would have helped to reiterate what the telestroke session's goal was after it was determined that his life was not in immediate danger and he was no longer in a panic.
I welcome input on how hospitals and other healthcare systems orient and educate their patients regarding telemedicine services, and whether follow-up surveys have found a negative perception of telemedicine even after it worked successfully.