Telemedicine Checklist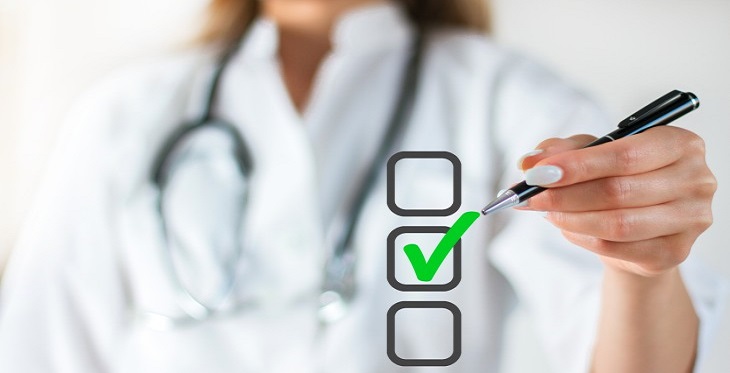 Telemedicine services are rapidly expanding, with many providers realizing that they can expand their reach and revenue by utilizing improved connectivity and convenient technology. Telemedicine takes several forms, including consultation directly in the office, school-based consultation to provide emergency services to students, home video consultations, and even integration of biometric data from a person's health wearables. While telemedicine is indeed beneficial for all stakeholders, it is equally important for providers to make sure they are well-versed with the entire process before they step into it. In order to offer effective primary care and enable truly coordinate care, providers must consider all the planning element that are part of successful telemedicine ventures.
Here are the important steps to be taken care of when starting telemedicine.
1. Identify Your Mission and Goals
Before you do anything to start the process at all, you must sit down and ask yourself certain questions. Why do you want to engage in telemedicine? What are your goals? Do you want to grow your practice? Are you looking to increase your access? Are you interested in saving time or making extra money? Do you think these goals are realizable? It is imperative to have the answers to these basic questions in mind, so you know which path to take right from the beginning.
2. Identify Your Patients
Once you know what you want to do and have a rough plan on how to achieve it, you must determine your target market and create your patient panel. Do you want to acquire new patients or merely communicate better with your existing patients? Which areas will your patients be in? What health issues will you focus on? Will your patients be tach-savvy millennials or older patients with caregivers? Knowing your patient panel will automatically narrow down and simplify the next steps in the process.
3. Create a Relevant Profile
As a provider, while you may have all your work experience listed down on your resume, it is essential to update it before diving into telemedicine and to make yourself seem suitable for the job. It is important to update and highlight licenses, since these are critical in matching you with potential positions and patients. Additionally, make sure you make your remote experience stand out, if any. You should also emphasize on the additional skills needed for a telemedicine provider, for example, listening and conversational skills.
4. Manage Your Licenses
Having multi-state licenses will ensure that you get the most-suited telemedicine position. While telemedicine recruiters may help you in obtaining licenses, there is no denying that they are looking for providers who already have licenses secured before they apply for the job.
5. Research HIPAA-Compliant Platforms
When considering where to apply, you must research which telemedicine platforms are HIPAA compliant. You should also consider whether the platforms you are looking at are cloud-based, what equipment do they require, what are the training requirements and options, what are the billing procedures, will you need IT support, will you be able to import patient data into your EHR, etc. 
6. Reach Out to Telemedicine Recruiters
Do some research on the latest clinical outcomes and trends in telemedicine, and then reach out to a recruiter to find you jobs in the area of expertise you would like to focus on. While you may search for jobs online, remember that this area of medicine is still relatively new, and recruiters can guide you and help you find the best jobs at top companies. Following this, make sure you speak to a few companies and evaluate their benefits before finalizing one.
7. Acquire Legal Consultation
It is wise to obtain legal advice on your telemedicine contract before you finalize it. This is especially necessary and beneficial if there are two organizations involve through your telemedicine practice. You must take into account state laws like prescribing laws, which may be different in the area your patients are. To keep a track of these matters, it is recommended that you have a legal counselor's services handy.
8. Assess Needs and Identify Resources
Identify the needs of your telemedicine practice and identify the resources that you have at hand, and those you will need to acquire. At this point, you will also have to determine whether you need a team. If you do, you must focus on administrators, finance managers, clinical operations supervisors, and technical support personnel.
9. Set Up Your Office
This is perhaps the most important part of the telemedicine experience, because you will have to pick the perfect place to facilitate your telemedicine practice. Ideally, this can be a quiet and secluded corner of your home and must be set up to look professional on video calls. It is also important to make sure you acquire the best technological equipment, since your computer and your internet connection will be your most important tools in the process.
10. Engage in Networking
Once you are ready to indulge into the process, you must then insert yourself into the telemedicine circle of professionals. If you don't find any people doing this in your area, it is wise to use social media to reach out to fellow professionals. Communicate with peers and follow different organizations. Additionally, attend telemedicine events around the country to create a constructive network and to learn from those doing similar work.
Taking care of these essential steps should ensure the smooth beginning of your telemedicine career. Over time, successful providers not only continue to take steps to improve their care delivery and maximize patient satisfaction, but they also stay connected with industry peers. Eventually, if done right, this could be a life-changing move in your career and could potentially help you excel in the modern care delivery landscape.