Telemedicine, Baby Boomers and Tech-Savvy Millennials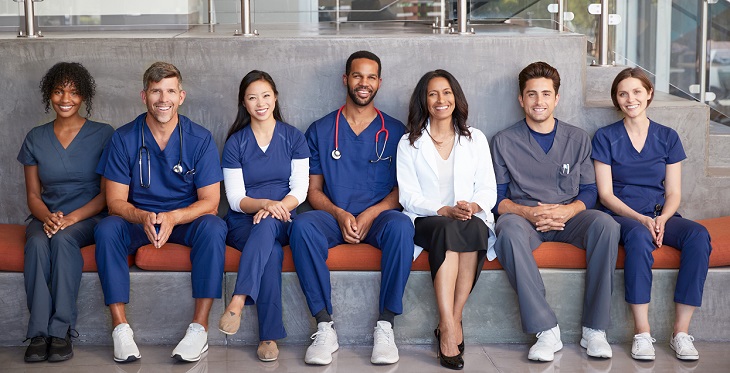 There's a lot of buzz in every industry around the Baby Boomer population these days. After all, this remarkably large group of adults is the biggest in history to face the issues of retirement and aging. That means aging Baby Boomers will bring challenges to our healthcare system over the next few years.
One of the biggest issues at hand is the increasing shortage of healthcare professionals to meet this aging population's needs. There is hope on the horizon, however.
The Association of American Medical Colleges reported in May the results of its 2017 Medical School Enrollment Survey, which found that medical school enrollment has increased 29 percent since 2002-2003.
Another illustration: The University of Arizona College of Medicine – Tucson, which received 9,500 applicants last year, has received 9,300 applications so far this year.
The growing interest in medical careers is part of our solution, and so is telemedicine.
With telemedicine, healthcare professionals use technology to assess, diagnose and treat patients from a distance. According to Becker's Hospital Review, telemedicine is a rapidly growing program that will become a $36.2 billion dollar industry in the next two years. It is already being used by over a third of employers with on-site health services, and is widely accepted among both physicians and patients.
Telemedicine is extremely attractive to millennials – defined as the population born between the early 1980s and 1990s, or Generation Y – who are looking to find healthcare jobs. With the uptick of retiring baby boomers, the healthcare job marketplace is shifting to the millennial generation to fill its needs. In fact, millennials are already the largest generation in the U.S. labor force, and they are shaking up the healthcare workplace.
Millennials are somewhat different from generations prior. In addition to wanting to make a difference in the world, they are tech savvy, and prioritize career flexibility in order to strike a balance between work and home life.
Here are five main reasons why millennials are attracted to telemedicine.
Schedule Flexibility
Telemedicine can decrease the number of hours physicians spend commuting from clinic to hospital or town to town. This perk means younger doctors – and their patients – can protect their own schedules and increase their free time, resulting in increased flexibility and less burnout.
Practice Growth
Thanks to video-conferencing, a physician can quickly grow a practice by adding patients outside the state in which the physician is based, while reducing overhead with improved workflow efficiency. Staff members can field calls to designate patients appropriately, freeing up physicians to see patients requiring their skill set, while nurses and specialists treat others.
Increased Patient Satisfaction and Engagement
One of the biggest complaints of patients is the long wait times. One of the biggest complaints of healthcare providers is their need for feedback. Telemedicine solves both of these issues. Patients find telemedicine increases their sense of a strong physician-patient relationship and high quality care. That leads to positive feedback for the physician, and more confidence around job performance.  
Avoiding Transports, Lowering Patient Costs
Millennial patients and physicians both want efficient healthcare. A situation which in the past required transport to a distant hospital may now be quickly diagnosed and treated by specialists at two hospitals miles apart. The patient's immediate needs are met without facing transport costs in the tens of thousands.
Increased Patient Reach
Telemedicine provides unique access to specialists across the country when travel might be unsafe or too expensive. This increased patient reach is deeply satisfying for millennials who wish to be engaged and involved with a greater community.  
These five benefits illustrate why millennial healthcare providers are moving toward telemedicine practices, full and part-time. As the future brings even more healthcare advances and increased demand for flexibility and convenience, the benefits of telemedicine will continue to expand, and remain an integral part of healthcare.