Telemedicine and Smart Cities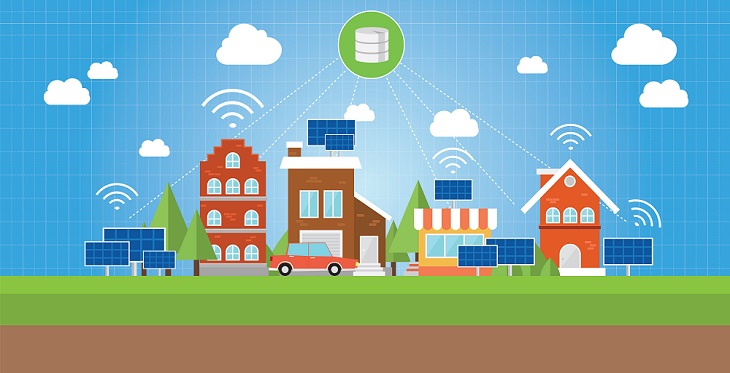 You can put the word "smart" in front of just about anything these days — including an entire city. But what does it actually mean?
The concept of smart cities is incredibly exciting. Cities have always been social, cultural and productive centers of society. But the city of the future will help us work and play even smarter, commute more quickly, and make use of more advanced and affordable products and public services. That includes health care.
As the world explores what smart cities are capable of, we're seeing more ways they'll impact the telemedicine industry and vice versa. Let's take a closer look.
A Holistic View of a City's Health 
Conducting more proactive monitoring of public health is probably the most important part of a smart city's data-driven telemedicine system. Thanks to electronic health records, location technologies, and cheap and rugged remote sensors, public health officials have an easier time than ever studying disease patterns and profiles, tracking public health worries and outbreaks, communicating with the public about new issues and seasonal disease cycles, understanding and making changes to how people move about a city, and much more.
This brings us to one of the best features of smart cities: smart hospitals. A number of facilities across the U.S. are using more advanced devices and data-gathering systems to better understand changes, even in real-time, that concern citizens on a daily basis. These insights can cover any number of factors associated with city living, including air and water quality, the effects of weather and climate on health and even the relative stress and happiness in one city compared with another.
Better Access to Health Care Even in Rural Areas 
It's a long-running pattern, but residents of cities generally enjoy better access to health services and medical specialists. As a result, residents of rural areas, and those who live a little farther from city centers, are more likely to suffer from chronic health problems and to have greater restrictions on their physical activities. Cities are known for their smog and pollution, but they offset some of the harm thanks to convenient access to health infrastructure.
Making cities even smarter seems at first glance like it might make health care inequality even worse. But it may actually do the opposite. Cities have more choices than rural areas when it comes to health care, but residents still face wait times and lines, often for issues that didn't require a visit in the first place. To that end, we can expect that telemedicine will cut down on congestion in cities, plus make it far easier for rural residents to communicate with doctors and specialists with the same ease as rural citizens. With telemedicine and remote video consultations, distance from a metropolitan area is less likely to decide the quality of one's health care, or their life.
More Efficient Public Institutions 
In the U.S. and elsewhere, it's a fact of life that countries must feed, clothe and shelter prison inmates and residents of correctional facilities. This portion of the population is frequently written off or forgotten about, but these are citizens too, and they deserve as quick and competent a response as anybody when they find themselves in poor health. Telemedicine can provide a vital function by making it easy for cities to see to inmates' health needs. New York City alone is home to around 55,000 residents of its correctional system, which means the already limited availability of specialist doctors isn't always able to answer the call. Instead, telemedicine makes it simpler for specialists to check in with patients when they can't be there in person, while cutting down on the time and expense of transporting these individuals to appointments. 
Walkability and Self-Service Health Care 
Futuristic cities have long been depicted with swarms of flying cars, but that dream is still a little way off. In the meantime, we're busying ourselves rethinking our urban layouts, including making a push to install bike lanes and generally make our cities more walkable and more amenable to cleaner, healthier living. 
Smart technologies like internet-connected cars, plus city infrastructure that can talk to them, will make it easier than ever for pedestrians and cyclists to navigate intersections safely and quickly. Couple this with the fact that insurance companies increasingly turn to wearables to keep customers honest about -- and committed to -- healthy lifestyles. These wearables lend themselves to telehealth in a number of ways, from making remote data sharing simple, to automatically alerting emergency responders, for example, if an elderly resident falls in his or her apartment, or in a park, and can't signal for help themselves.
The truth is, we're only beginning to appreciate what's possible with telemedicine and smart cities. As more medical device manufacturers move into making devices for a connected world, while still maintaining the quality set in place by ISO 13485, it's easy to see how the relationship between telemedicine and smart cities is just starting. The potential here is part of the reason why we will collectively activate some 36 billion internet-connected devices by the year 2021.  
By that time, we'll have even more robust industrial standards for helping public and private data systems work better together, and we'll have an even more thorough understanding of how the advancement of technology can improve how we live and how we pursue health care services.