The Risks of Multi-State Licensure for Telemedicine Providers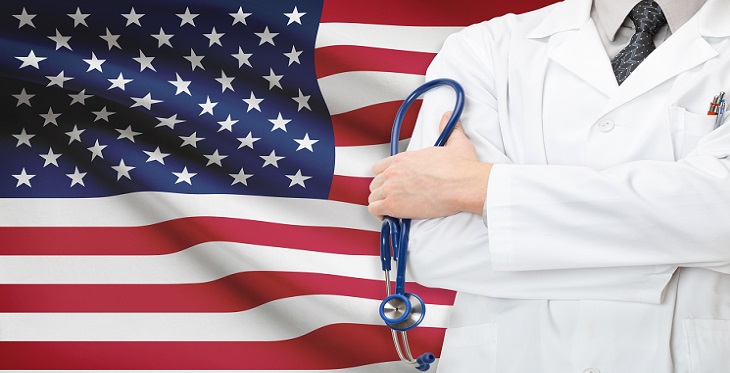 Physicians practicing telemedicine have celebrated the implementation of the Interstate Medical Licensure Compact ("Compact"), which permits physicians practicing telemedicine to easily and quickly obtain a license to practice medicine in a number of states.  However, physicians becoming licensed in multiple states should be aware of the serious responsibilities and risks of multi-state licensure. 
1.  What is the Compact?  The Compact is a law that has been adopted in 29 states and the District of Columbia, which provides that if a physician has a full and unrestricted license to practice medicine in a state that has adopted the Compact (among other requirements), that physician can obtain a license to practice medicine in any Compact state (or all Compact states) by providing the requisite application and fees to the Interstate Licensure Compact Commission.  As state medical boards require a physician to be licensed in the state where the patient is located, the Compact expands the pool of patients that a telemedicine physician can treat.  With one application, a physician can obtain an expedited license in up to 29 states.
2.  What duties are imposed on physicians with licenses in multiple states?  Each state license granted through the Compact is a full and unrestricted license to practice medicine in that state.  Accordingly, the physician is required to abide by all requirements of that state's laws and medical board.  This includes not only the requirements to abide by each state's Continuing Medical Education and annual license renewal requirements, but also each state's laws and regulations regarding the practice of medicine.  It is critical that physicians understand that state rules and regulations can vary widely, particularly related to telemedicine.  For instance, some states require additional informed consent for telemedicine encounters, whereas others do not.  Some states may require an in-person visit with a patient before the physician can prescribe medications to the patient via telemedicine, and some do not.  Physicians must be mindful of each particular patient's state's requirements when they engage in a telemedicine encounter.
3.  What are the risks?  A physician who is ignorant of the nuances in state law risks discipline by not only the state medical board who initiates an investigation, but also by the various other state regulatory boards.  For example, Physician A is licensed to practice medicine in Colorado, Nevada, and Utah through the Compact.  In a telemedicine encounter with a Colorado patient, Physician A violates Colorado law by failing to present the patient with an informed consent document stating that the patient may refuse the telemedicine service, that all applicable confidentiality protections shall apply to the telemedicine service, and that the patient shall have access to all medical information resulting from the telemedicine service.  See CO Rev Stat § 25.5-5-320 (2016).   If the Colorado Medical Board disciplines Physician A, the Colorado Medical Board will report that discipline to the Federation of State Medical Boards, which in turn reports that discipline to Physician A's other states of licensure, Nevada and Utah.  Nevada and Utah's medical boards, in turn, can each open an investigation into Physician A's practices based on the Colorado Medical Board's discipline.  Accordingly, Physician A is now embroiled in medical board investigations in multiple states, potentially requiring a great deal of time, attorneys' fees, and stress, and placing Physician A's licenses in peril.  The greater the number of states of licensure, the greater the potential cost and headache of any mistake. 
4.  How can a physician licensed in multiple states avoid running afoul of state law?  Prior to obtaining a license to practice medicine in multiple states, a physician should review the laws, rules, and regulations regarding the practice of medicine in that state, including that particular state's telemedicine rules.  The Center for Connected Health Policy (https://www.cchpca.org/) is an excellent resource that aggregates each state's rules and regulations relating to telemedicine, including special informed consent rules, prescribing rules, and reimbursement requirements.  Physicians should review the Center for Connected Health Policy's website for each state that the physician is seeking licensure and become familiar with each state's telemedicine rules.  In addition, physicians should review each state medical board's rules and definitions of unprofessional conduct, to be mindful of the differing standards and requirements when treating a patient in that particular state.  Physicians should look for Continuing Medical Education programs in each state that may address telemedicine requirements specifically, or that state's medical board's rules regarding unprofessional conduct generally.  Finally, physicians seeking licensure in multiple states should consider contacting an attorney in each state and ask for a summary of the rules and regulations for the practice of medicine that apply in that state.  In becoming familiar with each state's various rules and regulations before starting a multi-state practice, an ounce of prevention is indeed worth a pound of cure.