How to Know When to Refer a Client to Rehab: These Six Telebehavioral Tips Can Help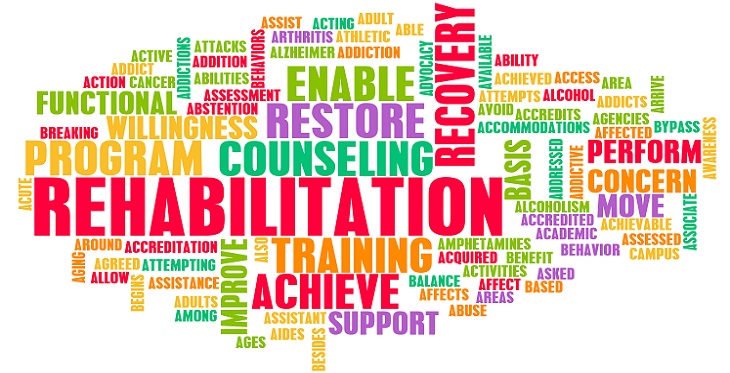 With rates of drug and alcohol addiction at record highs in this country, many people never get the substance abuse treatment they need. Telebehavioral counseling can help close this gap, as a helpful support for people who may need ongoing maintenance therapy during recovery from a substance use disorder (SUD), and as a way to triage and refer clients with more serious addictions to the right rehab provider. But discerning when to refer a client to rehab can be difficult, especially within a telehealth context.
Here are six tips to help you know when to refer a telebehavioral client to rehab.
1. Set the guideline early on that you expect total honesty about whatever is going on with your patient, including substance abuse. I have been providing telehealth services for several years now, and while there are so many benefits of this counseling medium, there can sometimes be limitations as well. The most obvious, with respect to counseling people with addiction, is the absence of in-person interactions. One way to overcome this limitation is to be aware of substance abuse issues and to talk frankly and openly about them as early as your first session.
2. Look out for and keep a record of behaviors or patterns of behavior that could indicate a substance abuse problem. Specifically, look for the following:
• Missing appointments, changing appointments, or being late to appointments (although these may be less common in a telehealth context).
• Discussions about missing work, being late to work, and/or missing engagements or events. 

• Discussions about friends leaving, strained relationships, unexplained mood issues, arguments, or legal issues.
3. Be sure to use the standard assessment tools that are available to you, just as they are to any behavioral health provider. Any standard assessment can be used via telehealth. There is no restriction because it is done virtually. The "SBIRT:Screening, Brief Intervention and Referral to Treatment"  is a standard screening that will assess for substance use and other co-occurring issues and can be completed by the client and scanned and emailed to you or administered in one of your sessions. It is wise to use screening tools as part of your assessment process, whether in the form of a formal clinical questionnaire or as a series of questions related to lifestyle, such as how and when you drink and why.
4. Don't wait until the client has hit rock bottom to refer them to rehab. People need rehab before rock bottom. If a client's life is spiraling out of control because of drugs or alcohol, or if an assessment reveals multiple signs of substance abuse, now is the time to refer that client to a trusted rehab provider. If you have rapport with your client, you can be honest about your concern, normalize self-medicating behaviors, and identify the roots of what is going on.
5. Remember there is no "right time" for rehab, insofar as, however necessary to a client's recovery, rehab will mean a disruption of his or her routine. Discerning the when of rehab is a shared decision between provider and client. Because there is no right or totally convenient time to go to rehab, it may be helpful to invite a client to undertake a cost-benefit analysis of the pros and the cons of rehab. These factors need to be considered along with your clinical concerns and the specific problems your client may need help with.
6. Have a list of trusted addiction treatment providers on hand, to whom you can refer your clients.  Knowing when to refer a client to treatment should also entail having a good list of treatment options and providers in place, so that you can provide your client with some trusted rehab referrals.
As for what to look for when you're vetting potential referral partners, seek out treatment providers that are accredited and have a long-term history, then research their reviews, services, and reputation. The more information you have, the greater peace of mind you'll have when referring a client to a rehab provider.