How AI Helps Healthcare Providers Improve Telehealth Patient Care in Real-Time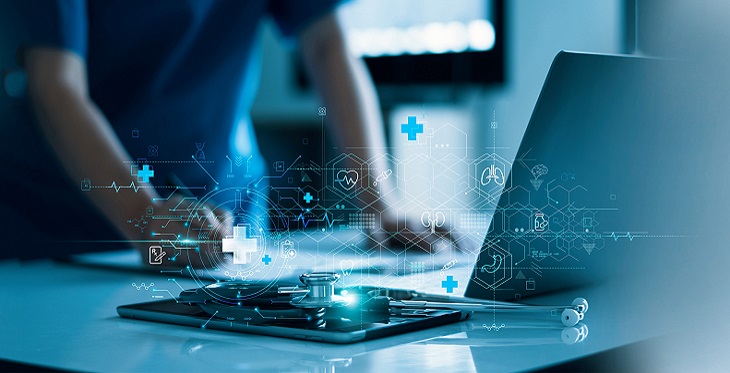 We read with interest the blog by Paul Sun on June 23, 2022. The blog's value in acknowledging the upcoming importance of artificial intelligence (AI) in telehealth is high, however, the title and further application to only physicians, requires further thought.

The opening two paragraphs introduce AI as a powerful tool for "physicians" and "the entire" healthcare industry to improve patient care as healthcare turns to telehealth and telemedicine services. This statement appears to include nurse practitioners (NP) (as well as many other types of healthcare providers) as part of "the entire" healthcare industry. Yet, in 2022, there were at least 355,000 NPs with an estimated 1.06 billion patient visits yearly. Eighty-nine percent of NPs are primary care providers. They are required to "make data-driven decisions to improve patient experience and health outcomes", just like physicians. Professionals with these responsibilities and this degree of outreach are acknowledged as "healthcare providers". This could be surmised as an error in word choice; however, the blog further discusses how the use of AI in telehealth will support "physicians".

There is no doubt that artificial Intelligence (AI) can improve healthcare facilities' capacity to manage illnesses and reduce employee fatigue as stated in the blog. The referenced article on a study, by MIT Technology Review Insights in association with GE Healthcare, surveyed 900 health professionals. Unfortunately, the article does not break down the professions that responded to the survey. Based on the prevalence of NPs in healthcare facilities, to assume that the survey represents only physicians, as further discussed in the blog, can only be erroneous.

The blog then goes on to report 11 ways in which AI supports healthcare services. Specific ways stated examples of physician benefits are predictive analytics, remote patient monitoring, assistance in delivering healthcare to patients via telemedicine services, and improved patient outcomes by reducing hospital readmissions. Every single one of these 11 ways is vitally important to primary care NPs and their commitment to individualizing and humanizing patient care. However, the blog never mentions NPs.

While AI is transforming all health professions, it is particularly influencing NPs. The shortage of Primary Care Providers has shifted the tasks of primary care from physicians to NPs in urban, rural and long-term care communities. This "task-shift" has resulted in AI being used in the same manner and for the same reasons for physicians, NPs and all health care providers that are engaged with decision making. Although the initial strategies for AI were focused on accessibility and availability of data, the provision of safe and high-quality primary care services provided in a cost-efficient manner have become paramount. Electronic Records were the initial use of AI. Rule-based decision making that was standardized and automated allows AI to provide clinical decision support systems (CDSS) to make quick decisions with a higher level of accuracy. CDSS is beneficial to all providers. In a systematic review, Nurse Practitioners' involvement and experience with AI-based health technologies (2022) CINAHL, Medline, PubMed and Scopus databases were searched. The authors specifically point out that there was a limited number of published literature specific to NP's involvement with AI technologies. The systematic review found that AI use involves a wide range of clinical tasks, activities, and decision-making common to both physicians and NPs. NPs were observed using AI in many settings such as hospital, emergency, and specialized care. The large-scale adoption of AI by NPs has the potential to change the core clinical competencies allowing even greater capacity to evaluate, diagnose, treat and follow patients.

Physicians provide a vital role in our nation's healthcare, as do other healthcare providers such as NPs. In the United States, we value input from all members of the healthcare team. The teams use telehealth services to improve the quality and accessibility of healthcare services. Certain members of the team are professionals with the role of diagnostic, assessment and prescriptive authority. Referring to these members as "providers" is more comprehensive and therefore applicable to all of the providers who fulfill that role. The information on how AI helps providers improve telehealth patient care in real-time, is valuable for all providers.