Care Beyond Walls and Wires: Telemedicine Home-Health Monitoring Program is Changing Patient Lives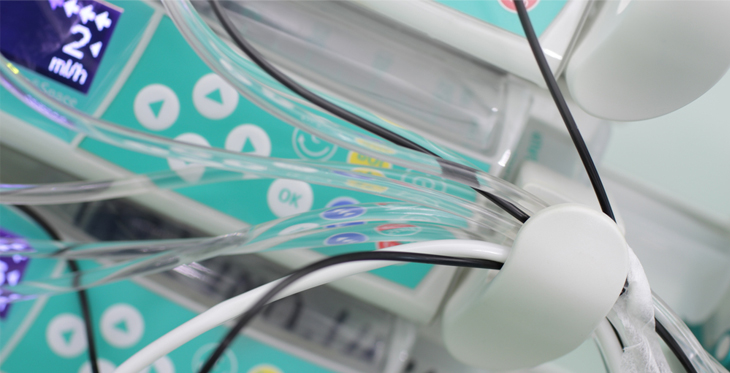 For one man struggling with congestive heart failure, it means not feeling alone anymore. 
For another patient – a woman in kidney failure who was too sick to be placed on the transplant waiting list – it has so improved her health that she is now eligible for a donor kidney.
Both have benefited from an innovative program of Flagstaff-based Northern Arizona Healthcare and a partner hospital, Flagstaff Medical Center. More recently, Verde Valley Medical Center in Cottonwood has signed on.
Called Care Beyond Walls and Wires, it's a telemedicine-based, home-health monitoring program that has significantly improved the health of most participating patients, while reducing emergency room visits and hospital admissions and readmissions, and decreasing the length of stay for those who still require hospitalization.
"It's phenomenal," says Gigi Sorenson, a registered nurse who directs Northern Arizona Healthcare's telehealth program and Care Beyond Walls and Wires.
Setting Out to Improve Care
The idea for the program originated with the National Institutes of Health Office of Public and Private Partnerships, which was looking for better ways to monitor patients with congestive heart failure (CHF) who live in rural areas. The goal was to provide better care while keeping the patients out of the hospital, thus reducing health-care costs.
The San Diego telecommunications company Qualcomm was chosen to lead the project, with Maryland-based Zephyr Technology and Verizon providing software, smart phones and remote-monitoring hardware.
Northern Arizona Healthcare agreed to conduct a pilot project involving 50 patients, Sorenson said. The 16-month project got underway in December 2011. 
"You could take part in the study if you lived in Flagstaff but had no family support," Sorenson sys. "Or you could live in Supai (at the bottom of the Grand Canyon) or on a mesa on the reservation. Our patients were Native American, Hispanic, white, and ranging in age from 31 to early 80s."
Each patient was given a scale, because patients with CHF can gain and drop weight suddenly. They were given blood pressure monitors and pulse oximeters. They were given smart phones with the technology to stay connected to the monitoring team in Flagstaff. 
Some of the 50 patients had no electricity at home, so they also were given solar chargers. And all 50 patients were given comfy backpacks in which to keep their equipment. 
Every day, the patients sent their blood pressure readings, oxygen levels and weight via smart phones to monitors closely watched by care coordinators at Flagstaff Medical Center.
"We found that, number one, the tools and the technology were considered really cool. Grandkids loved all the equipment, and helped their grandparents understand it," Sorenson says. "But it was the relationships that we were able to develop with these patients that mattered most.
"They knew someone was watching out for them, and they would not even have to initiate a call if something needed attention. If a care coordinator saw a patient's weight go up three pounds overnight, they would call the patient and ask, 'How are you feeling today?'" 
Impact for Rural Patients and Families
One patient, who lives on the Navajo Nation, suffers from diabetes and CHF. He's been rushed to the hospital in Flagstaff so many times – often by helicopter – that he's lost count. But thanks to Care Beyond Walls and Wires, his hospitalizations have been dramatically reduced.  
"It's just feeling that backup is there, knowing you have support," the patient says. "It does touch you emotionally, knowing someone is watching out for you."
Qualcomm funded the Care Beyond Walls pilot study. When it ended on April 1, 2013, Northern Arizona Healthcare took on the costs of continuing Care Beyond Walls and Wires.
The monitoring kits cost around $650, including the backpack, Sorenson says, and there are monthly cell phone charges.
"But it's very much worth the investment," she says. Not only are patients benefitting, but a new Medicare rule penalizes hospitals if patients with certain conditions, including congestive heart failure, are readmitted within 30 days of being discharged.
"And we had tremendous patient satisfaction. Patients like the feeling that they have more control over their health," Sorenson says. "We couldn't have asked for anything more. It was a global win."