Bringing Services Together: Multispecialty Team Logistics via Telemedicine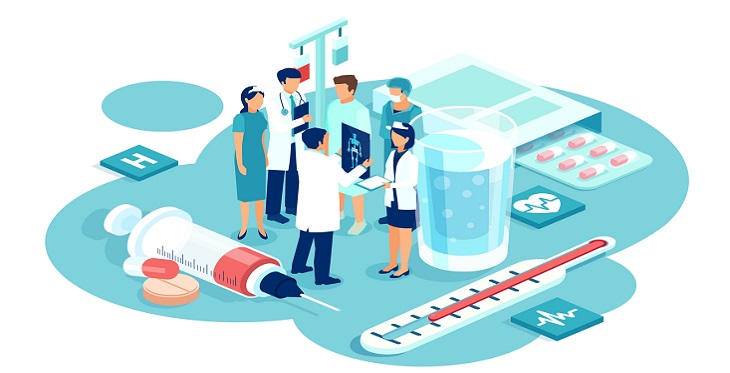 Amid the COVID-19 pandemic, the Children's Postinfectious Autoimmune Encephalopathy (CPAE) multispecialty team at the University of Arizona Steele Children's Research Center was challenged with the undertaking of how to safely continue clinical care.  The team responded quickly with a telemedicine model of care that did not compromise the quality of clinical care, while adding additional benefits to family members and the center. 
The CPAE Center was developed in partnership with Banner – University Medicine. The CPAE Center of Excellence is the first of its kind in the world to integrate clinical care, education and research.  We treat disorders such as Pediatric Acute-onset Neuropsychiatric Syndrome (PANS), Pediatric Autoimmune Neuropsychiatric Disorders Associated with Streptococcal infection (PANDAS) and Sydenham chorea.
These conditions occur when an infection triggers an autoimmune reaction that targets the brain, leading to changes in neurologic function, mood and behavior.
This condition is complex and requires multiple specialties for effective assessment and treatment.  Families from throughout the United States and Canada seek out our clinical services for the interdisciplinary multispecialty model of care.  In fact, since the CPAE clinic was established in 2016 we have assessed children from 37 of the 50 states and Canada. The specialties include immunology, developmental and behavioral pediatrics, child and adolescent psychiatry, pediatric psychology/behavior analysis, and pediatric nursing. 
The dynamics of the CPAE clinical services includes an individualized approach where the patient sees multiple clinicians determined by the patient's presenting symptoms and behaviors of concern. "The hallmark of our process ensures genuine and timely collaboration through face-to-face communication among clinicians and allows up to 7 patients to be seen in one day", stated Andrew Gardner, PhD. 
As the COVID pandemic began in March 2020, our clinicians were eager to continue providing services to families and children, but we were challenged with how to follow the CDC guidelines with integrity during quarantine. Traditionally, in person clinic flow included the following:
1) All clinicians meet prior to starting the day to review cases in a conference room
2) Clinicians begin a "round robin" of patient visits
3) Clinical impressions are relayed to the next clinician between the 1-hour appointments
4) Final wrap up meeting is held where the assessment and treatment recommendations of all clinicians are presented and discussed
5) Families receive a summary of the assessment and treatment recommendations from each provider
To safely deliver clinical care during the pandemic, telemedicine platforms were provided through Banner Health's hospital system and the team dedicated time to duplicate our in-person multispecialty clinic via telemedicine while still providing the same quality services virtually.
After a successful trial run with precise planning by the RN Navigator, we discovered the new telemedicine model we developed would allow for each step of our unique clinical care process to continue virtually with a similar flow. 
The virtual platform has allowed more flexibility for supporting clinicians to observe a visit while the RN Navigator moves in and out of each appointment with ease to assist the clinicians.  In addition, follow up care is more accessible to families, providing effective ongoing services and subsequently increasing our clinic productivity.  Most importantly, the family has access to the vital multispecialty services for their child with minimal disruptions to their family.  "Telemedicine has been a great option for our patients, and we are pleased with the results", stated Jessica West, RN.
The CPAE clinical team rapidly adapted to this new model of care and continue to provide successful multispecialty telemedicine services.  Moving forward, telemedicine will allow our CPAE Center to provide these essential services even after the pandemic is over.
For additional resources, visit the PANDAS Network, the PANDAS Physicians Network or contact the CPAE Center for further questions or concerns.
| | |
| --- | --- |
| Traditional in-person Clinical Model | New Telemedicine Clinical Model |
| All clinicians meet prior to review cases in a conference room. | All clinicians meet in a virtual meeting to review cases. |
| Clinicians begin a "round robin" of patient visits. | Clinicians move from a scheduled link to each patient. |
| Clinical impressions are relayed to the next clinician between the 1-hour appointments. | Brief time intervals scheduled for clinical impressions to be passed to the next clinician. |
| Final collaborative meeting about assessment and treatment recommendations. | Final collaborative meeting about assessment and treatment recommendations. Clinicians easily return to the scheduled link to review with each family. |
| Families receive a summary of the assessment and treatment recommendations from each provider. | Families receive an emailed version of the assessment and treatment recommendations from each provider. |