"Best Telemedicine Conference Around" to be Held for the Fourth Time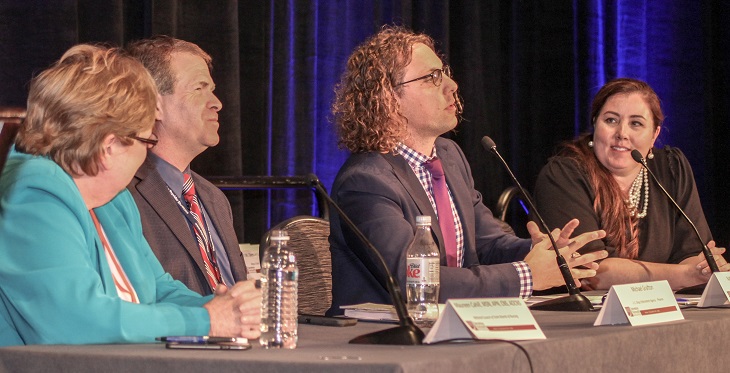 "I go to five to six conferences per year, and this was by far the most interesting, beneficial and relevant to me. Thank you for offering more advanced and in-depth content."
This is what one attendee had to say about the third annual Telemedicine & Telehealth Service Provider Summit (SPS), held in October 2017. SPS has a track record of garnering praise like this from its attendees. That's why the Arizona Telemedicine Program and Southwest Telehealth Resource Center are bringing SPS back for the fourth time Oct. 8-9, 2018.
Like previous SPS conferences, SPS 2018 will be held in the Phoenix metro area and will focus on advancing telehealth partnerships. And, like other SPS conferences, this one features talks, panels, and roundtables by nationally recognized experts in telehealth law and policy, healthcare innovators, industry leaders, academic researchers, and "in the trenches" pioneers who have forged successful alliances.
The SPS Program Committee determined the program content with input from the national SPS Advisory Board, and invited presenters with the goal of providing practical information and useful, "how-to" tips and techniques. "Timely topics specific to the interests of the audience," commented one SPS 2017 attendee, while another said, "So much information that can be applied directly into practice!" The talks are broken down into four modules: "Laying the Groundwork for Implementation & Growth"; "Legal & Regulatory Hot Topics"; "Making Partnerships Work"; and Breakout Sessions.
New this year, SPS will give attendees the opportunity to hear about their specific areas of interest in depth during breakout sessions on the afternoon of Day 2. The breakout tracks are: "Navigating the Rapids of Changing Telehealth Tech," "Operational Nuts & Bolts for Telehealth," and "Telehealth Partnership Use Cases."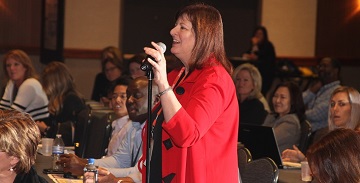 Confirmed speakers so far include Alexis Gilroy, JD, Partner, Jones Day; Nate Lacktman, JD, Partner, Foley & Lardner LLP; Andrew Watson, MD, MLitt, FACS, Vice President of Clinical Information Technology Transformation, UPMC/University of Pittsburgh Schools of the Health Sciences; Matthew Mishkind, PhD, Deputy Director, Johnson Depression Center, University of Colorado Anschutz Medical Campus; Stephen Kropp, MA, System Director of Outreach Services and eHealth, St. Luke's Health System; Shez Partovi, MD, Chief Digital Officer, Dignity Health; Gigi Sorenson, RN, MSN, Chief Clinical Officer, GlobalMed; Najib Ben Brahim, PhD, Founder and CEO, Telehealth Management LLC; Kelly Ko, PhD, Principal Investigator, West Health;  H. Neal Reynolds, MD, Vice President, Board of Directors, Maryland Telehealth Alliance, Inc.;Jean Glossa, MD, MBA, Managing Principal for Clinical Services, Health Management Associates; Deborah Ann Mulligan, MD, Chief Medical Affairs Officer, MDLIVE; Jay H. Shore, MD, MPS, Professor, Psychiatry, Centers for American Indian and Alaska Native Health, University of Colorado; Taylan Bozkurt, MBA, Assistant COO and Director of Telemedicine, Burn and Reconstructive Centers of America; Zach Griffin, Telehealth Service Line Director, Providence St. Joseph Health; Scott Simmons, Chief Telemedicine Business Architect, Medweb; Sherene Schlegel, Telehealth Director of Clinical Services, Providence St. Joseph Health; Alan Einhorn, JD,  Of Counsel, Foley & Lardner, LLP; Linda Waldorf, Government, Industry Relations Liaison, National Association Medical Staff Services (NAMSS); Claire Castles, JD, Partner, Jones Day; Maria Kunstadter, DDS, President, The TeleDentists; Samir Malik, EVP and General Manager, Telepsychiatry, Genoa Healthcare; and Col. Ron Poropatich, MD, Executive Director, Center for Military Medicine Research, UPMC. Speakers will be added to the SPS website as they sign on. 

Although SPS topics and speakers are established by the conference planners, everyone has an opportunity to discuss their programs, partnerships, and research in poster presentations. Day two of SPS starts off with a full breakfast and hour-long poster session. The call for poster abstracts will come out in mid-April, so stay tuned to the SPS website.
Because SPS conferences are all about partnerships, they showcase companies that offer tele-clinical services as well as those that supply the supporting technology. The SPS Expo Hall allows attendees to view the latest offerings and innovations and to meet with industry leaders to find their perfect telehealth partners. Exhibitors are integrated into the conference through "Lightning Rounds," where the audience sees live, 90-second "elevator pitches" from each company. These are popular with attendees, whose feedback includes, "Loved lightning rounds! Very helpful in targeting visits and maximizing my time!" and "Lightning rounds were great. They gave me an opportunity to focus and more effectively spend vendor one-on-one time."
SPS 2018 will close with a celebration of the 50th anniversary of telemedicine and a look forward to the next 50 years. This is a "don't miss" conference for anyone who wants to know more about forming successful partnerships and negotiating the legal and regulatory telehealth landscape.