Benson Hospital Leverages Telehealth to Bring More Services to Rural Communities in Cochise County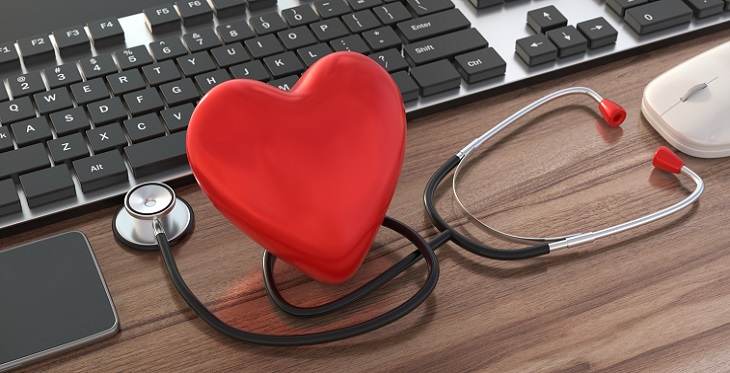 To almost anyone passing by the latest star at Benson Hospital, the room looks like a typical workout spot with a treadmill, an exercise bike, and a set of free weights, but to 12 patients living near this rural community hospital, it represents saving time and critical steps needed to making their cardiac health a priority.

During a recent tour, Velma Cooper, Director of Nursing, excitedly pointed out construction taking place—a soon-to-be new entrance, check-in area, administrative offices and more, which will hopefully be done by the end of March. Past the hospital's new radiology department and further past the ER, sits the new cardiac telemedicine rehabilitation room.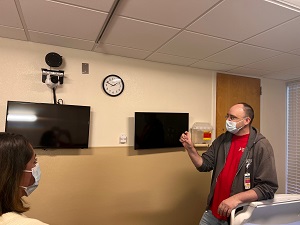 Once an x-ray room, the updated space also includes a camera and large-screen TV mounted on the wall allowing cardiac patients in Benson and its surrounding communities to work with a physiologist at Tucson Medical Center. Previously, cardiac patients in Cochise County had no other option than drive to Tucson for the rehab needed after cardiac surgeries or procedures.

Multiple nurses have been cross-trained to work with the cardiac patients in-person, while on the large screen, the cardiac physiologist at TMC monitors the patients' heart rates, and other stats while they walk, bicycle or work with weights.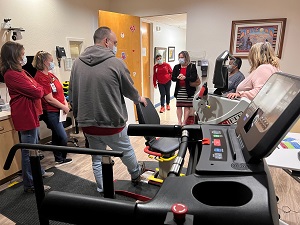 There's no cardiac rehab in Cochise County. Typically, 18 weeks of consecutive rehab is needed for most cardiac patients, Cooper said. Having this service available saves patients six or more hours of travel a week from home to Tucson and back. Having it available close to home also makes it more likely for patients to complete the prescribed rehab.

The program, which started in September 2022, is currently working with 11 patients, but has room for 12. On Tuesdays and Thursdays weekly, two patients at a time can do their supervised 50-minute session of rehab together. The program and equipment were made possible by a TMC Foundation grant of $50,000, and another from Arizona Complete Health of $25,000.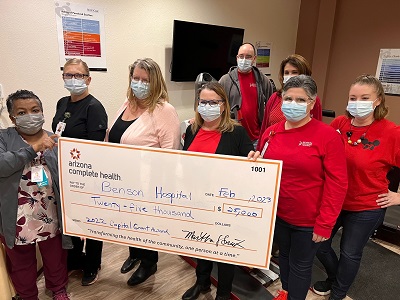 "You guys are just hitting it out of the ballpark," said Arizona Complete Health representative Sally Holcomb to a small group of staff celebrating the cardiac telemedicine rehab room. "It's never a hard play to get behind you."

The cardiac telemedicine rehabilitation project is only the latest in Benson Hospital's telemedicine offerings serving Cochise County. Other programs include tele-speech therapy through the University of Arizona, behavioral health services, rheumatology, and surgical consults prior to transport.

Down a long corridor lined with the hospital's 22 patient rooms, the hospital tour continues. In one of the empty rooms, Jason Zibart, the hospital's Community Connected Health Manager, points out a camera and screen. The cameras allow the nurses to have visuals on patients from the nursing station.

"Since it's been implemented, we've had zero patient falls," Cooper added. "In an acute facility, that's a big deal for us to have that extreme of a reduction in overall falls. It's really helped our ability to offer safer care."

Zibart said 20 of the 22 rooms are equipped with the VitalChat remote technology, which also allows patients to connect with family or out-of-town specialists. There are four hospice rooms in the corridor. Zibart said a mobile telemedicine cart can be used in those rooms, especially for out-of-town family members who want to say final goodbyes.

There will be more telemedicine projects headed to Benson Hospital. Zibert said they are always looking for opportunities to bring services closer to home for people in the surrounding communities. He's hoping for more specialists, such a pulmonology. "That keeps patients home and off I-10."