Arizona Telemedicine Program Innovation Awards Support Research and Teaching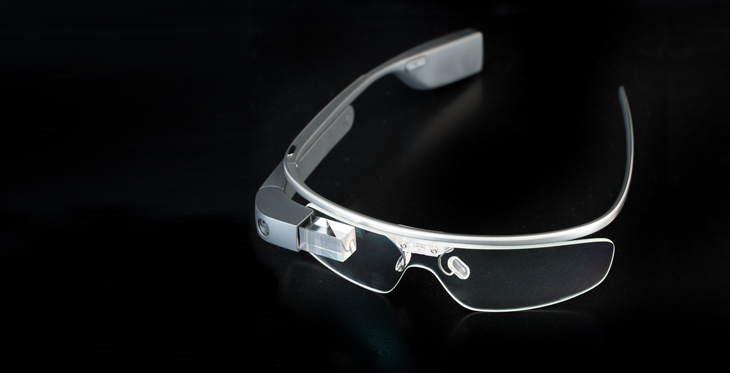 When a woman's breast cancer metastasized to her knee, University of Arizona orthopaedic surgeons Jordan Smith, MD, and Jason Wild, MD, used Google Glass to turn an exceedingly rare case of patellar reconstruction into an exceptionally teachable moment.
Kimberly Shea, PhD, RN, assistant professor at the UA College of Nursing, will examine the use of real-time video from mini iPads to visualize patients, their environment, and medications. The study will support on-call hospice nurses' management of patients' physical and emotional symptoms, while helping reduce caregiver stress and discomfort.
These studies and 11 others have received funding from the Arizona Telemedicine Program (ATP), through its competitive Innovation Awards program, launched in December 2013. ATP Innovation Awards provide equipment grants of up to $2,500 to Arizona Health Sciences Center researchers who want to explore the potential of Google Glass, tablets and other mobile technologies in health care.
"We are very pleased to have awarded more than a dozen state-of-the-art, mobile device-based projects through our Innovation Awards program," says Ronald S. Weinstein, MD, Arizona Telemedicine Program director. "Our clinical investigators are exploring the future today."
Connecting Surgeons with Google Glass
The Google Glass Explorer program chooses researchers to test the device, but the researcher has to cover the cost. An ATP Innovation Award paid the bill for Drs. Smith and Wild.
"We're using it for didactic teaching," says Dr. Smith, associate professor of orthopaedic surgery. "But our ultimate goal is to have outlying providers, such as emergency departments and clinics, have accessibility to us through the Glass."
Accessibility has long been possible via telemedicine videoconferencing, but it falls short of Glass's potential, Dr. Smith says.
"Glass can link us to hospital wi-fi, and it can link with cellular networks through a paired cell device. What we want to overcome intra-operatively, is the fact that there is no good perspective for a (telemedicine) camera that tries to simulate the surgeon's perspective," he says. "If the camera's there, the surgeon has to step out of the way. There's no light mount or camera boom that can achieve that and maintain the sterile field."
Glass allows the surgeons to receive, transmit and record visual and auditory information – to a classroom or to a surgeon in an outlying community.
"It's not cheap, but it's much cheaper than transferring the patient unnecessarily," Dr. Smith says. "If you can avoid spending $8,000 on a helicopter transfer – just once – you've paid for the Glass six times over."
Drs. Smith and Wild are reserving the Glass for unusual surgical cases that they want students and residents to be able to watch, such as the uncommon reconstruction of a pathologic patellar fracture due to metastatic cancer. Dr. Wild and Dr. Tolga Turker, assistant professors of orthopaedic surgery, handled a case in which a woman lost a segment of her femur in a car accident. They took a section of free vascularized fibula from the patient, transported it and reconnected it to the blood supply in her thigh, to replace the missing section of femur.
Dr. Smith is confident Google Glass will become standard surgical technology. "It has to," he says. "It's too obvious a solution to not work."
iPads for Patient Communication and Symptom Management
The Innovation Awards program provided Dr. Shea with iPads to test her theory that the tablets will improve symptom management in patients receiving hospice care at home.
Other studies have looked at tablets as a way to improve communication between hospice nurses and at-home patients, and improve patients' overall quality of life. Dr. Shea's study is focused on urgent situations – for example, when a patient becomes anxious and short of breath or is experiencing acute pain – which can lead to unnecessary emergency room admissions.
Dr. Shea's study involves patients with end-stage lung cancer, chronic obstructive pulmonary disease and heart failure. The study will compare the effectiveness of iPad tablet communication with that of telephone communication.
"The primary question that I'm asking is, will patients and caregivers who are using the tablets have faster reduction in symptom severity and lower anxiety levels," Dr. Shea says.
"Many families wait until the on-call nurse arrives to follow advice they received by telephone, because they are afraid that maybe they were misunderstood and may over-medicate or cause harm to their loved one," she says.
"I believe that there will be a faster reduction (with real-time visualization) in patient symptoms and caregiver anxiety due to more immediate initiation of care and the nurses' ability to individualize care than when the telephone is used for communication."
Michael Holcomb, associate director of Information technology for the ATP, says, "Telemedicine and mobile health (mHealth) technologies are powerful tools that enable access to health-care data, imaging and expertise when and where it is needed.  It is exciting to see the innovative real-world health-care applications of these cutting edge mobile technologies."