8 Reasons To Host A Virtual Visit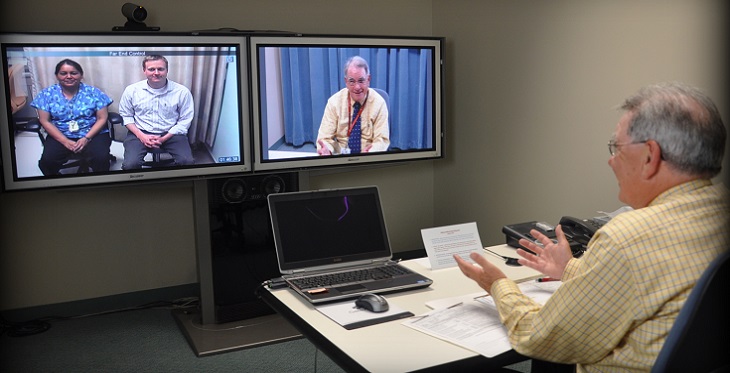 Physicians can sometimes be hesitant to begin hosting video visits because they are weary about just how effective the technology can be when treating patients. However once physicians begin hosting video visits they are often shocked at how versatile video technology can be as an additional tool to administering care. Below is a summary of some of the most intriguing use cases that I have observed from telehealth providers.
For patients unable to make their regularly scheduled appointment virtual visits can be a great planned or unplanned alternative to an in person visit. Whether it be time or physical restraints, missed appointments are a daily burden for medical providers. It is a major source of lost revenue for practices, costing providers an estimated $150 billion dollars a year in 2013. Telehealth visits have reported a reduction in the number of missed visits for providers and allow for much more flexibility for patients who may not be able to get into the office.
Combatting the rise of chronic conditions is a major focus for healthcare providers in the United States. Treatment often requires regular checkpoints and lifestyle coaching, much of which can be done through the use of telemedicine. Provider Thomas Morrow said, "having access to a patient's home through telehealth allowed him to gather more information than he would have otherwise had through an office visit" equating the access to a home you get through video visits to the house calls he used to do. Telehealth can be a major component in improving the continuity of care patients receive from providers.
Surgical follow-up is an often underutilized application of telehealth. Post-surgery care can be critical to the recovery of patients, but it is often forgone leading to readmission and poor outcomes. By utilizing video technology, providers can monitor patients as they recover, increasing revenue and reducing the rate of readmission.
Mental health evaluations are needed for a variety of reasons. Whether it be for a company's hiring requirements or a court of law, mental health evaluations are a regularly needed event in which a telehealth provider can fill the role of an in-person evaluator.
It is no secret America is in desperate need of improved access to mental health services. Telemedicine can be at the core of solving the American mental health crisis. Finding trained professionals to work with and help those in need with mental illnesses is an area telehealth can greatly aid with, expanding access to mental health services to those that may not have a provider near them or who lack adequate care. I have observed mental health providers using video technology in a variety of applications ranging from memory training to emergency mental health care.
Monitoring medical compliance is a rising concern in public health. Making sure patients are taking their medications and following provider instructions can be a massive burden for care coordinators. By utilizing telemedicine, caretakers can be more efficient in monitoring patient compliance.
Treating acute conditions is what telemedicine is most often associated with. Whether it's looking at a strange rash or a nasty cough, acute cases are commonly treated by providers on telehealth mobile applications. Mobile applications allow patients to get instant access to a provider who can likely treat a variety of acute illnesses.
Many physicians have experienced the burden known as being "on call." It is your day off and suddenly you are taken away from family to spend an hour on the phone speaking with patients. With telehealth, you can be more flexible on your days on call and reduce the amount of time on the phone by converting it to a video call. By moving phone calls to video visits, providers can also bill insurance for reimbursement as you improve the quality of care you are providing.
While telehealth is not the end all be all, it can be extremely useful in a great deal of circumstances. This list is just scratching the surface for telehealth applications, and as the industry grows, we will continue to see a variety of applications for telehealth technology, well beyond what is currently being experimented with, making the lives of patients and physicians easier worldwide.