8 Reasons to Adopt Telehealth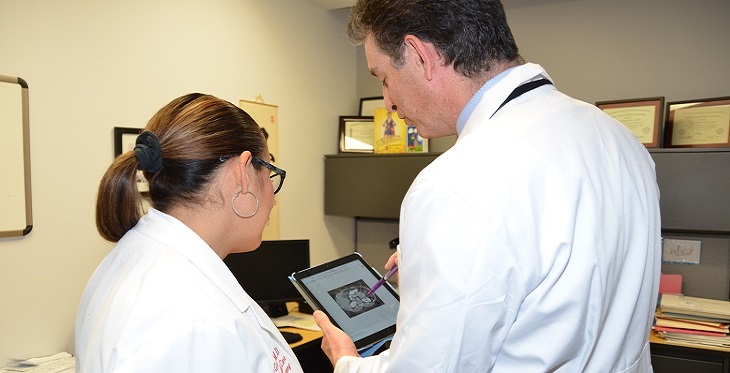 Telehealth has been a big buzz word in the healthcare industry over the past couple years. A recent survey by the American Academy of Family Physicians (AAFP) found that 78% of physicians believe telemedicine improves access to care. Another report found 75% of surveyed patients said they would be interested in doing a telemedicine visit in lieu of an in-person medical visit.
There's clearly momentum behind telehealth. But what many physicians may wonder is - is telemedicine worth it? How will it directly help my practice? Is it worth the initial time and investment?
The answer for many is yes! There are a whole host of benefits telehealth can bring to your medical practice, for you and your patients.
Here are some of the top reasons why you should adopt telemedicine in your practice.
1.   More Accessible, Convenient Care for Patients.
Do you have patients who travel far to see you? Do patients have to wait weeks to get an appointment with you? Do you have home-bound or elderly patients who have trouble making the trip to see you?

Telehealth helps address all these problems by making healthcare delivery an anytime, anywhere option for patients. This is no surprise considering one of the main drivers of telemedicine development was offering better healthcare access to U.S. populations in living in rural or remote areas.
2.   Improved Patient Outcomes.
All providers want their patients to get better, and stay healthy. And now with the shift to value-based pay models, improving patient care outcomes will also be a key indicator involved in reimbursement.

How does Telemedicine improve patient outcomes? Well, just imagine if you started offering quick telemedicine follow-up visits to patients who were discharged from the hospital. Or to chronic care patients who struggle to manage all their medications or get to all their appointments. The more convenient the follow-up process is for patients, the less likely they are to miss an important appointment or have an early warning sign turn into an urgent, avoidable hospital visit.
3.   Reduce Hospital Readmissions.
Unnecessary ER visits and avoidable hospital readmissions are one of the key reasons the U.S. has the highest healthcare spending per capita of any country. And beyond the costs and damage this can do to patients, hospitals incur penalties for high readmissions rates.
Making healthcare more accessible and convenient to patients, especially when it's with their own doctor, can help cut down on those costly ER trips and keep patients out of the hospital.
4.   Boost Patient Satisfaction and Engagement.
More convenient care means happier patients. Period. Plus, when patients feel like they can stay connected with you and better manage their health, they'll be more engaged in their care. Everyone wins.
5.   Attract New Patients.
When patients shop around for a new doctor, they're looking for someone who can offer them the very best care, and a practice with services to make the experience easier for them. That means telehealth could be a marketing strategy for your practice in itself. 
6.   Improve Patient Flow and Revenue.
More convenient virtual care can often translate into less no-shows and late appointments for you. That means a more efficient practice that can handle a larger patient load, and less inefficient or unused billable time.

Think about if you transitioned your off-hours phone calls to billable telemedicine visits? Many providers don't get compensated for after-hours consultations with patients. Switching to an afterhours telemedicine model could make a big difference for your practice.

Add on attracting new patients, achieving better patient outcomes, and retaining patients and business will be booming!
7.   Improve Your Work-Life Balance.
One of the top benefits of telemedicine is anytime, anywhere access. If you want to consult a patient by video while traveling, or working from your home office, you can do that with just a smartphone or laptop. Some of our providers have decided to work from home and just do virtual visits one day a week.
8.   Stop Losing Patients to Retail Clinics.

The expansion of retail clinics like Walgreens and CVS's minute-clinic is proof that more patients than ever are ending up at a nearby retail clinic instead of their doctor's office. When patients can't get into your office for an urgent, minor issue, they're walking down the street to someone who can see them immediately.

Adding a telemedicine service to your practice can give you the flexibility to offer same-day appointments, as time opens up in your schedule. While a patient may not want to wait around at your office all day for a potential opening, they'd be happy to go about their day until they receive a simple notification that you're ready to see them online.